Canada assumes command of SNMG1
On 18 January 2021, Portugal handed over the command of Standing NATO Maritime Group One (SNMG1) to Canada in a small ceremony held in Lisbon, Portugal onboard HMCS Halifax, the new flagship of the NATO Force.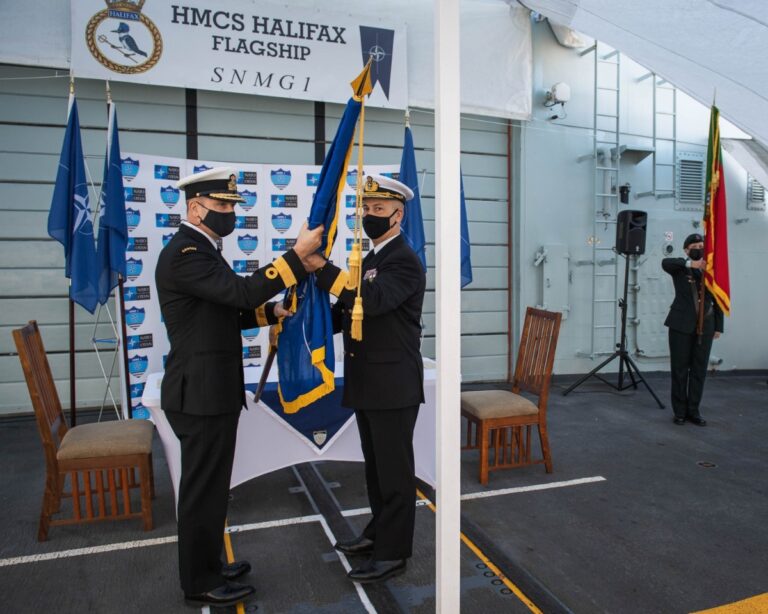 Commodore Bradley Peats of the Canadian Armed Forces (CAF) officially assumed command from Commodore José António Mirones of the Portuguese Navy.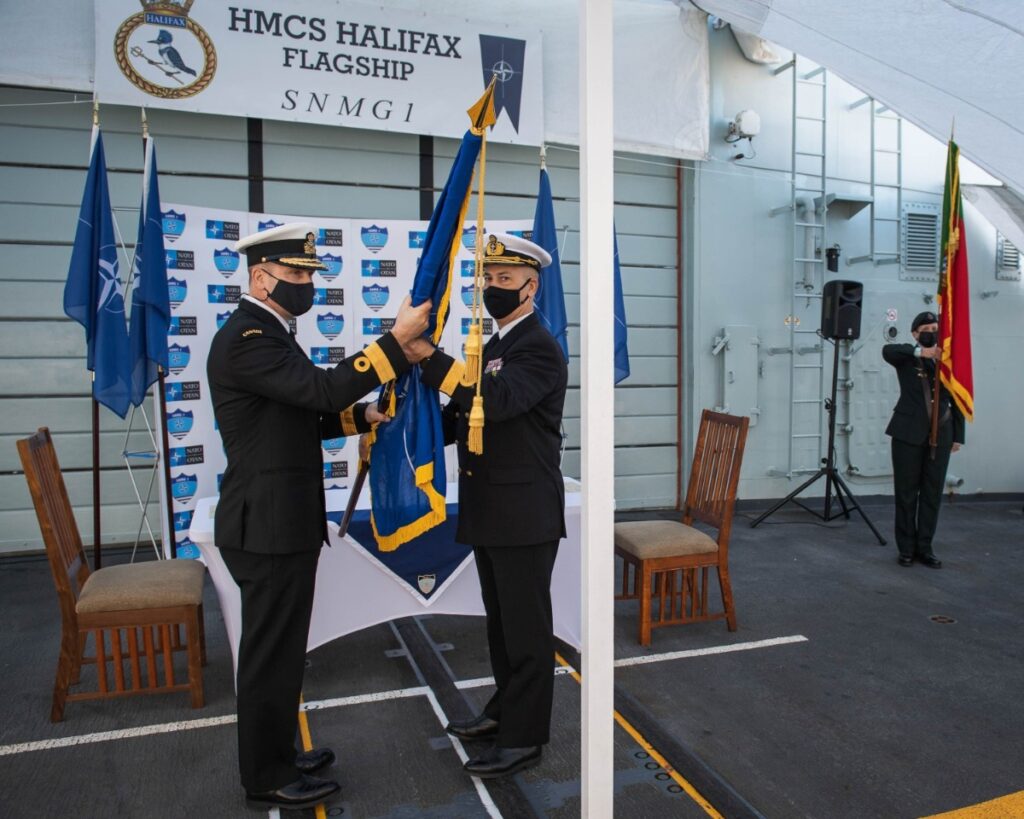 "I am honoured to have the opportunity and privilege of leading SNMG1 and look forward to building upon the successful deployment of Commodore Mirones, his flagship Corte-Real, and the outgoing SNMG1 staff. In an uncertain global environment, we are proud to contribute to NATO's assurance and deterrence measures in Western and Northern European waters, including the Baltic Sea, North Sea, Norwegian Sea, and their maritime approaches," Commodore Bradley Peats, Commander Standing NATO Maritime Group One, commented.
The Halifax-class frigate HMCS Halifax (FFH 330) departed its namesake homeport of Halifax, Nova Scotia on 1 January 2021, and replaced HMCS Toronto (FFH 333), which deployed with SNMG1 from July to December 2020. HMCS Halifax is now the flagship for the SNMG1 command team and headquarters staff throughout the remainder of its deployment.
SNMG1 is one of four NATO Standing Naval Forces (SNF) that provide the alliance with a continuous naval capability and presence which forms the core of the Very High Readiness Joint Task Force (Maritime).
"Both Canada and Portugal are founding members of NATO, as well as dedicated participants to NATO operations. Today's handover demonstrates their unwavering commitment to the Alliance day in and day out, even in the most challenging of times," Vice Admiral Keith Blount, Commander of NATO Maritime Command, said.
Under Portuguese command, SNMG1 participated in three major exercises – Joint Warrior 20-2, Orca '20 and Flotex Silver '20, eight passing exercises and interactions with several allied and partner navies, air forces and coast guards, as well as visited eight allied and partner countries – Belgium, Finland, France, Latvia, Lithuania, Norway, Portugal and the United Kingdom.
Portugal had assumed command of SNMG1 on 30 July 2020, providing NATO with a COVID-free, continuously ready force in the waters as far as the Baltic Sea, North Atlantic and the Arctic Ocean. Led by the Portuguese frigate NRP Corte Real, the group was joined by HMCS Toronto, from August to December, BNS Leopold, from September to November, and FS Somme, in November 2020.