The Royal Navy's submarine HMS Talent (S92) has put the new torpedo through its final trials – including firing the lethal weapon at itself.
The Trafalgar-class boat – whose mission is to hunt and, if necessary, kill hostile submarines – fired the upgraded Spearfish on the ranges near the Isle of Skye to rigorously test it before it enters service.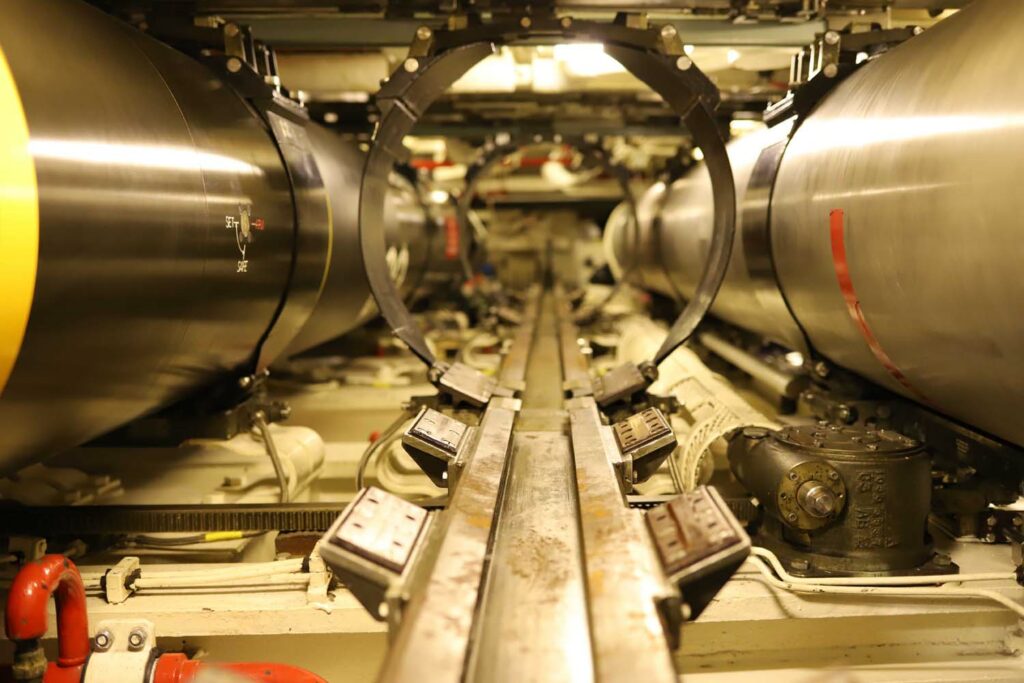 During the three-day trial, the Spearfish was fired at Talent three times – and was programmed to safely pass the submarine to ensure there was no risk of the boat torpedoing herself.
As explained, the trials provided valuable data in the final stages of the upgraded torpedo's development ahead of its impending entry into service.
"The Spearfish upgrade will ensure the submarine service continues to possess a very credible weapon system, capable of dealing with potential future threats," Commander Paul Jamieson, Commanding Officer of HMS Talent, said.
Spearfish has been the Royal Navy's heavyweight torpedo for nearly 30 years and can break the back of frigates, destroyers and similar-sized warships, as well as take out any underwater threats.
The enhanced torpedo features a new warhead, new, safer fuel system, a smarter electronic 'brain' and a fibre-optic guidance link with its parent submarine to improve its accuracy and lethality.
It was the second time Talent, the second oldest boat in the RN's flotilla, was selected for Spearfish trials, with a Royal Navy, Defence Equipment & Support and BAE team heading aboard.
A dummy run saw the first of four torpedoes launched into a target vessel, before three successful firings pitched Talent against herself, avoiding striking her using 'geographical depth separation'.
The torpedoes were then recovered and work is now ongoing to study the data from the trial to support decisions made in the next phases of the programme as the torpedo moves towards Initial Operating Capability.
The operational version of the weapon will be introduced to all front-line Royal Navy submarines by 2025.
Last month, BAE Systems secured a £230 million (about $315 million) contract from the Royal Navy to upgrade Spearfish and Sting Ray torpedoes.