Germany's engine manufacturer MAN Energy Solutions has been selected by compatriot shipbuilder Abeking & Rasmussen to deliver hybrid propulsion packages for two minehunters ordered by the Indonesian Navy.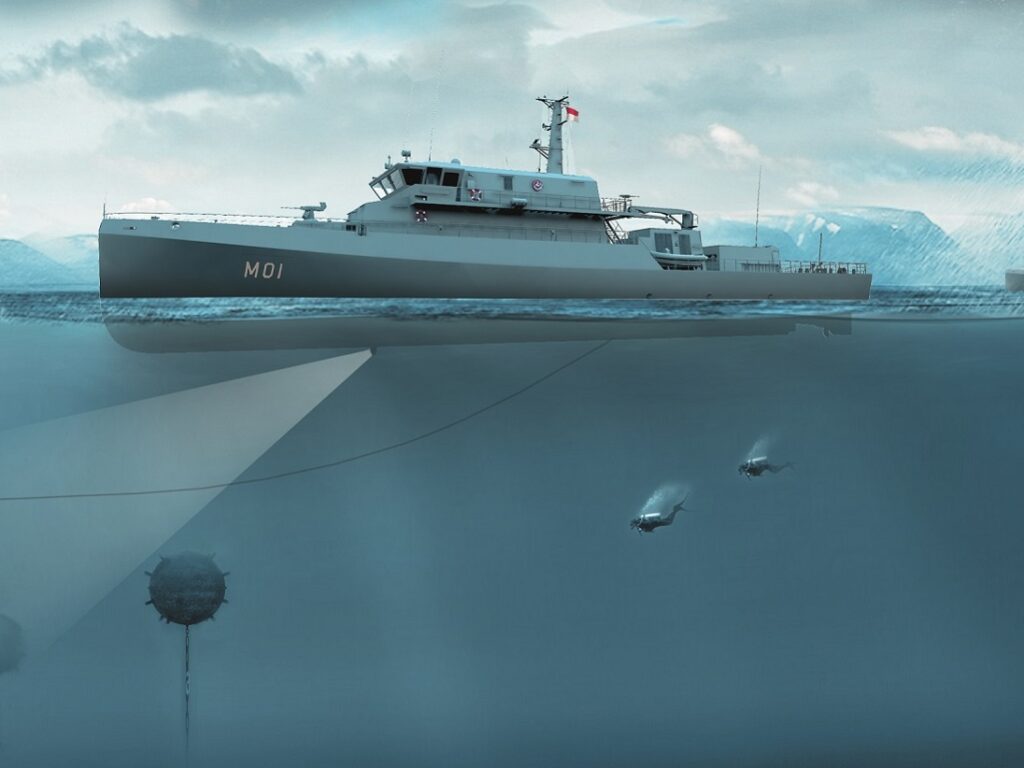 As informed, each vessel will feature a complete MAN hybrid propulsion package, with two 12V175D-MM engines delivering 2,220 kW at 1,900 rpm, an Alpha CPP twin screw-propeller system including Alphatronic 3000 propulsion-control system for efficient and flexible maneuvering and an AKA hybrid PTI system for silent operation while minehunting — slow speed with pure electric propulsion.
"The 175D engine is ideally suited for demanding naval applications… Delivering propulsion packages to these two minehunters also fulfills our ambition to increasingly becoming a supplier of complete solutions," Ben Andres, Head of High-Speed Sales, MAN Energy Solutions, commented.
"This is the first time that we have worked with Abeking & Rasmussen and I look forward to further developing our relationship in the future." 
This order adds to other 12V175D-MM engines already in operation aboard several other Indonesian Navy patrol vessels.
Last year, MAN also won orders for sixteen 175D units for four corvettes being built for the Finnish Navy and complete propulsion packages for two offshore patrol vessels under construction at the Haifa shipyard for an undisclosed African navy.
Indonesian minehunter program
In late January 2019, Abeking & Rasmussen signed a contract for the mine countermeasure vessel (MCMV) pair with the Indonesian defense ministry.
The 62-meter-long vessel design is said to be a modified version of the Frankenthal-class units. The design includes minehunting sonars as well as unmanned vehicles.
The shipbuilder recently began the construction of the minehunting vessels, according to MAN ES.