Keel laid for forward section of French Navy's 1st FLOTLOG LSS
The keel laying of the forward section of future Jacques Chevallier, the first of four logistic support ships (LSSs) being built under the FLOTLOG program for the French Navy, took place at Fincantieri's Castellammare di Stabia shipyard in Italy on 10 February.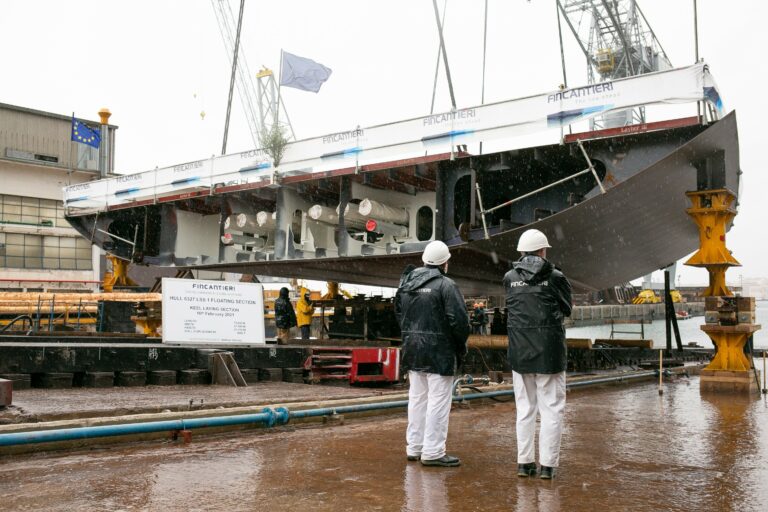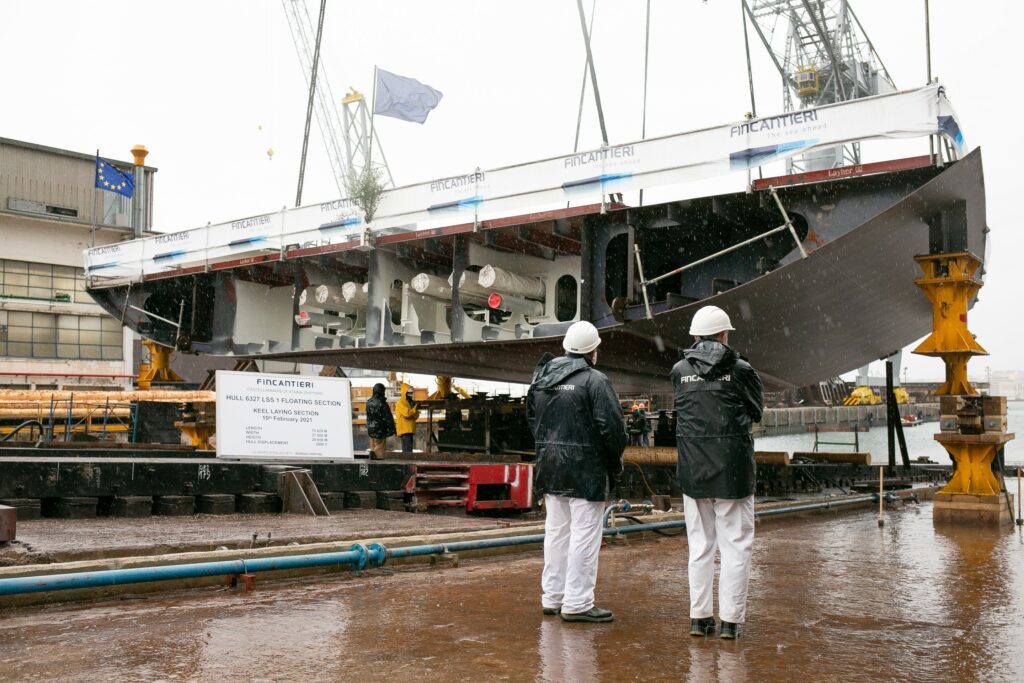 The sections will be built at the Castellammare di Stabia shipyard with deliveries to Chantiers de l'Atlantique shipyard scheduled between 2021 and 2027.
In May 2020, the first steel plate of the hull of LSS Jaques Chevallier was cut at the abovementioned Italian shipyard, marking the construction start of the first unit within the FLOTLOG program.
In January 2019, the French defense procurement agency "Direction Générale de l'Armement" (DGA) officially ordered the four Bâtiments Ravitailleurs de Force (BRF) – replenishment vessels. FLOTLOG ships will be built by Chantiers de l'Atlantique and Naval Group in cooperation with Fincantieri which will provide technical assistance and deliver some parts of the hull.
This order is part of a Franco-Italian program led by Organisation Conjointe de Coopération en matière d'Armement (OCCAR) on behalf of DGA and its Italian counterpart NAVARM.
With a capacity of 13,000 cbm, the newbuilds will provide logistical support to the combat vessels of the French Navy. The LSS unit combines features of transportation and transfer to other vessels of both liquid (diesel fuel, jet fuel, fresh water) and solid loads (emergency spare parts, food and ammunitions).
The 14,870 dwt LSSs will replace the French Navy's single-hulled Durance-class replenishment ships which entered service in the 1970s and 80s.