US F-35B jets land on Italian Navy aircraft carrier for 1st time
The Italian Navy's aircraft carrier ITS Cavour (CVH 550) welcomed two US F-35B Lightning II jets on its flight deck for the first time on 1 March 2021.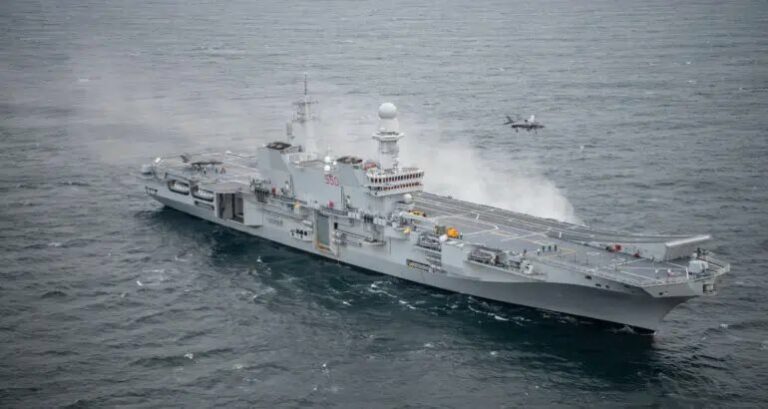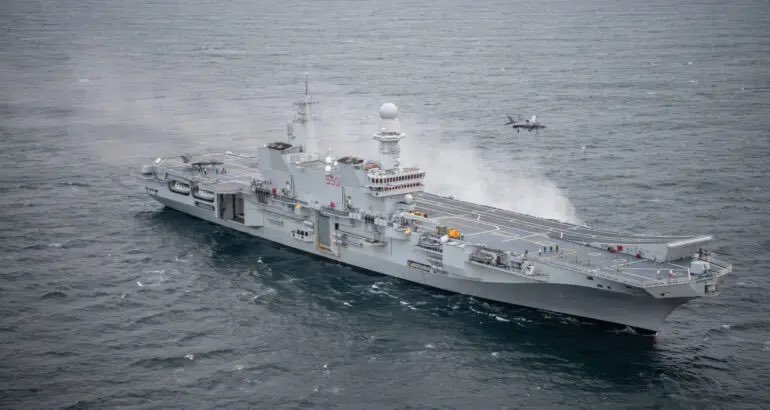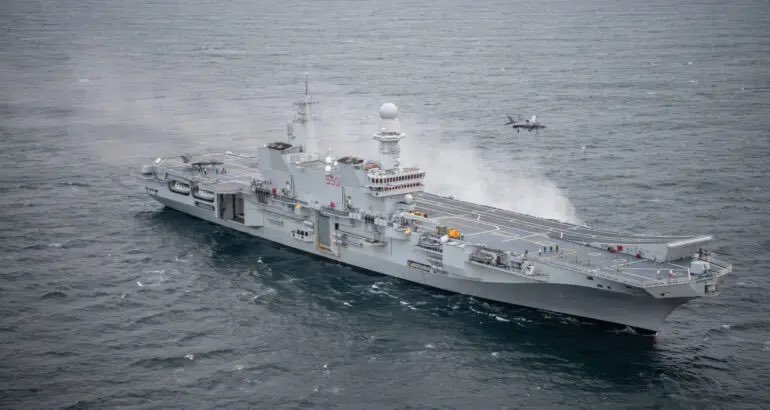 Test pilots flew the specially instrumented U.S. F-35Bs from Naval Air Station Patuxent River (NAS Pax River), Maryland, to the Italian Navy flagship, which got underway on 28 February.
The F-35B is the short take-off and vertical landing variant of the F-35.
The pilots and aircraft join a test team of approximately 180 personnel from the NAS Pax River-based F-35 Integrated Test Force (ITF) embarked for up to four weeks of sea trials. With the pilots and jets on board, the test team will now collect data that will ultimately lead to the ship's officers' and crew's ability to safely conduct carrier operations with Italy's own F-35s.
In February, Italian Navy flagship arrived at US Naval Station Norfolk, Va. for a series of operations alongside U.S. military assets to attain the Italian Navy's "Ready for Operations" certification to safely land and launch F-35B aircraft.
The purpose of the sea trials, which will continue in the Atlantic Ocean for a further four weeks, is to achieve the certification of the operational envelope of Cavour's flight deck.
Following this, the impact of the fifth-generation aircraft on the ship will be verified in various conditions of wind and sea when taking off and landing in order to achieve the "Ready for Operation" certification.
"It is a remarkable achievement for all of us today, to see the 5th generation fighter aircraft on our flight deck," said ITS Cavour's Commanding Officer Captain Giancarlo Ciappina.
"We are very well prepared to do the hard work to equip ITS Cavour and the Italian Navy with the Joint Strike Fighter's 5th generation air combat capability."
After demonstrating safe launch and recovery of the aircraft, ITS Cavour will be declared "Ready for Operations", which will allow the vessel to start tests with the F-35B that will lead to the achievement of the "Initial Operational Capability" (IOC) by 2024.
The process will be complete with the declaration of the "Final Operational Capability" after the delivery of the last aircraft of the program.