BMT to conduct industry studies for US Navy cable ship program
Engineering and scientific services provider BMT has received a prime contract to conduct industry studies for the US Navy's T-ARC(X) cable ship replacement program.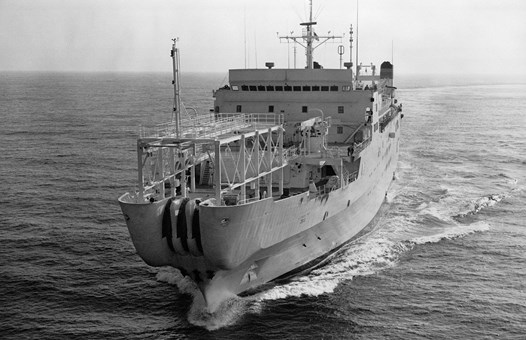 As informed, the contract consists of capability and cost trade studies in key areas, investigation of options to maximize affordability and producibility, and development of a concept design.
BMT's partners on this project include Fincantieri Marine Group (FMG), ABB Marine & Ports, and Noise Control Engineering.
The industry studies are a key step in the navy's recapitalization of its undersea cable installation and repair capability, as the only operational ship, USNS Zeus (T-ARC 7), is nearly forty years old and needs to be replaced.
Additional missions include acoustic, hydrographic, and bathymetric survey; towing projectors; and deploying and recovering UUVs and other packages through its moonpool.
Specifically, BMT will develop a T-ARC(X) design that integrates its team's portfolio of operating cable ship designs with a newly tested hull form. BMT's approach will apply the methodology employed on similar industry studies performed recently. The team also integrates producibility considerations in its approach through its shipbuilding partner, FMG.
The award is the latest in a series of similar U.S. Government industry studies contracts awarded to BMT, including the Navy's T-AGOS(X) and USCG's offshore patrol cutter programs.
In February this year, Philly Shipyard was also awarded a contract to participate in an industry study for the development and design of the US Navy cable ship T-ARC(X) Program.
The vessel's primary mission will be to transport, install, retrieve, and repair undersea cables and equipment, with many additional capabilities including ocean surveys and deployment of unmanned underwater vehicles.