JMSDF commissions 3rd Awaji-class minesweeper
The Japan Maritime Self Defence Force (JMSDF) has commissioned one more vessel this month — the third Awaji-class minesweeper JS Etajima (MSO-306).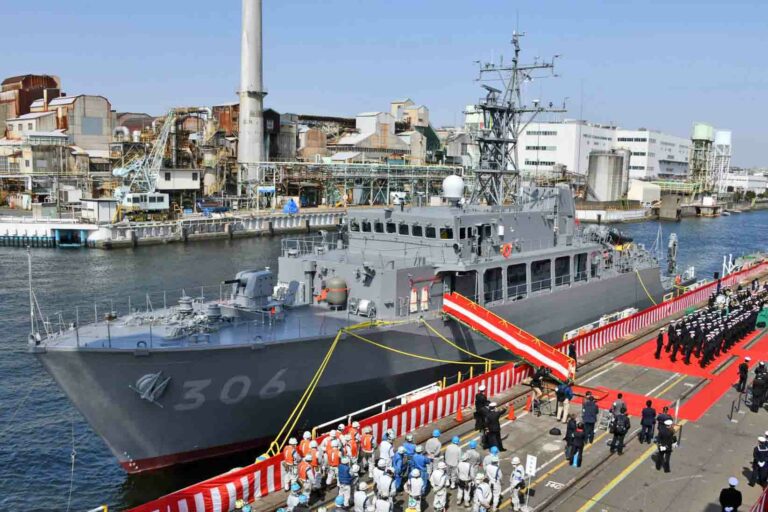 The delivery and commissioning ceremony took place at Yokohama shipyard, part of Japan Marine United (JMU) Corporation, on 16 March 2021.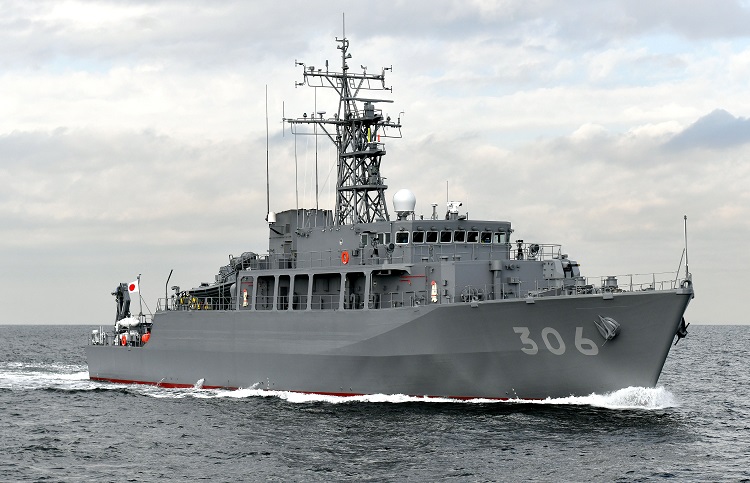 Launched in December 2019, the newbuild is the third unit in the Awaji class of minesweepers with a standard displacement of 690 tons. The Japanese government has also requested funds for the construction of the fourth minesweeper.
The 67-meter-long, 11-meter-wide vessels are armed with a 20 mm cannon and are equipped with light detection and ranging (LIDAR) systems. Powered by two 2,200 hp diesel engines, the minesweepers can reach a speed of 14 knots, according to JMU.
The shipbuilder has also been in charge of the construction of the first ship — named Awaji and launched in 2015 — and the second, Hirado, launched in 2017.
The Awaji-class vessels succeed Japanese Yaeyama-class minesweepers, the last of which was decommissioned in 2017.