Seaspan Shipyards: Construction starts on Canada's new OOSV
On 29 March 2021, Seaspan Shipyards cut steel and started full-rate construction of the offshore oceanographic science vessel (OOSV).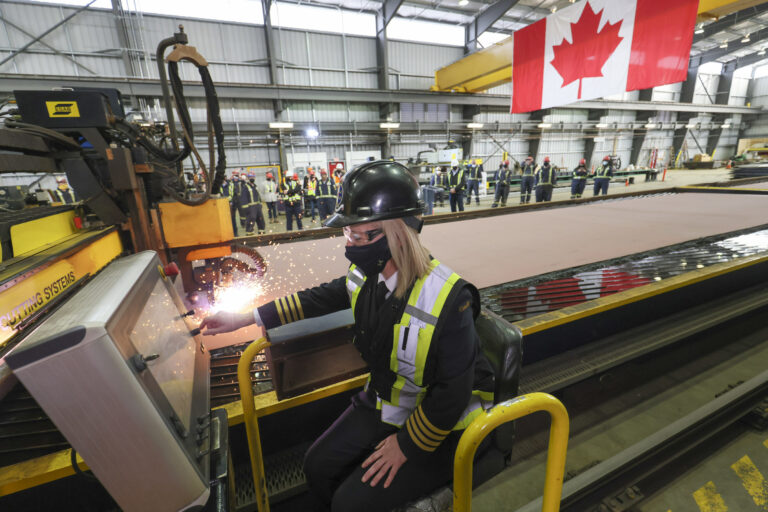 This important milestone kicks off construction of the third class of ships Seaspan is building under the National Shipbuilding Strategy (NSS).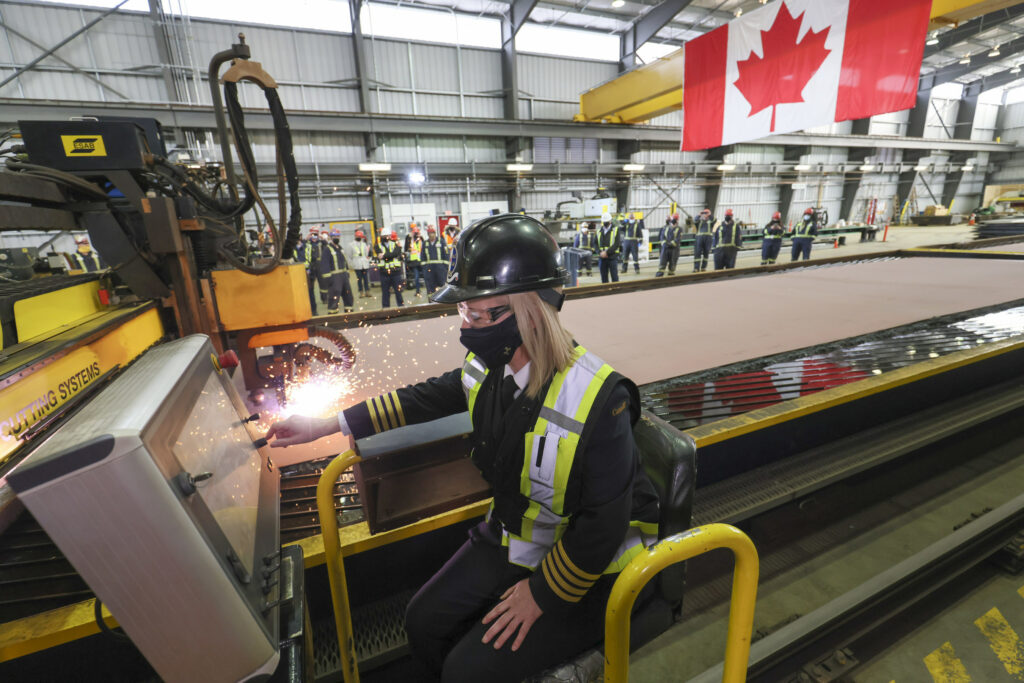 "The start of construction of a new vessel under the National Shipbuilding Strategy is always a significant milestone toward the Government of Canada's commitment to the renewal of the Coast Guard's future fleet, the growing of our marine industry and the creation of jobs in communities throughout Canada," Anita Anand, Minister of Public Services and Procurement, commented.
The 88-metre-long vessel will deliver much-needed fleet capability for the Canadian Coast Guard and an oceanographic science platform for Fisheries and Oceans Canada.
The OOSV is being built at Seaspan's multi-program Vancouver Shipyard concurrently with the first joint support ship for the Royal Canadian Navy.
As explained, the OOSV will support a wide range of oceanographic, fishery, geological and hydrographic survey missions. These missions will advance scientific knowledge about the oceans, the seabed and the impacts of climate change and help lead to healthier, more sustainable ocean ecosystems, a key priority of the Government of Canada's Blue Economy Strategy.
The ship, which will accommodate up to 34 crew and 26 scientists, will also perform search and rescue operations and environmental response as needed.
The new OOSV will replace the venerable CCGS Hudson, which was Canada's first ocean science vessel when it entered service in 1964 and is the longest serving ship in the Canadian Coast Guard fleet.
CCGS Hudson is set to retire in 2024 after 60 years of scientific missions, contributions to ocean science, and several historic expeditions including in the Arctic and as the first science vessel to circumnavigate both North and South America.