On April 6, 2021, General Dynamics Bath Iron Works celebrated the keel laying of the future USS Harvey C. Barnum, Jr. (DDG 124), the US Navy's 74th Arleigh Burke-class Flight IIA guided-missile destroyer.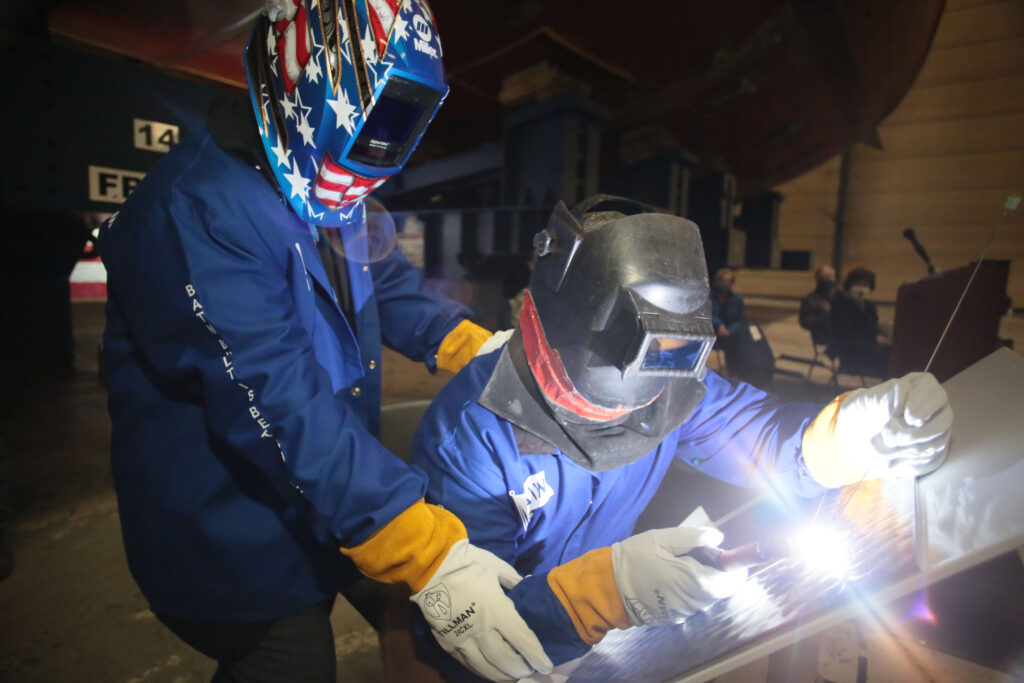 The US Navy named the ship in honor of Marine Corps Col. Harvey C. Barnum, Jr., a Medal of Honor recipient who attended Tuesday's ceremony.
Col. Barnum served in the Vietnam War and continued to serve his country afterward, eventually being named Acting Assistant Secretary of the Navy (Manpower and Reserve Affairs). The ship's sponsor is Martha Hill, Col. Barnum's wife.
Col. Barnum and Ms. Hill authenticated the keel by striking welding arcs onto a steel plate that will be incorporated into the ship. They were assisted by Marty Fish, a Specialist Welder at BIW, currently working on Main Machinery Room 1 of DDG 124.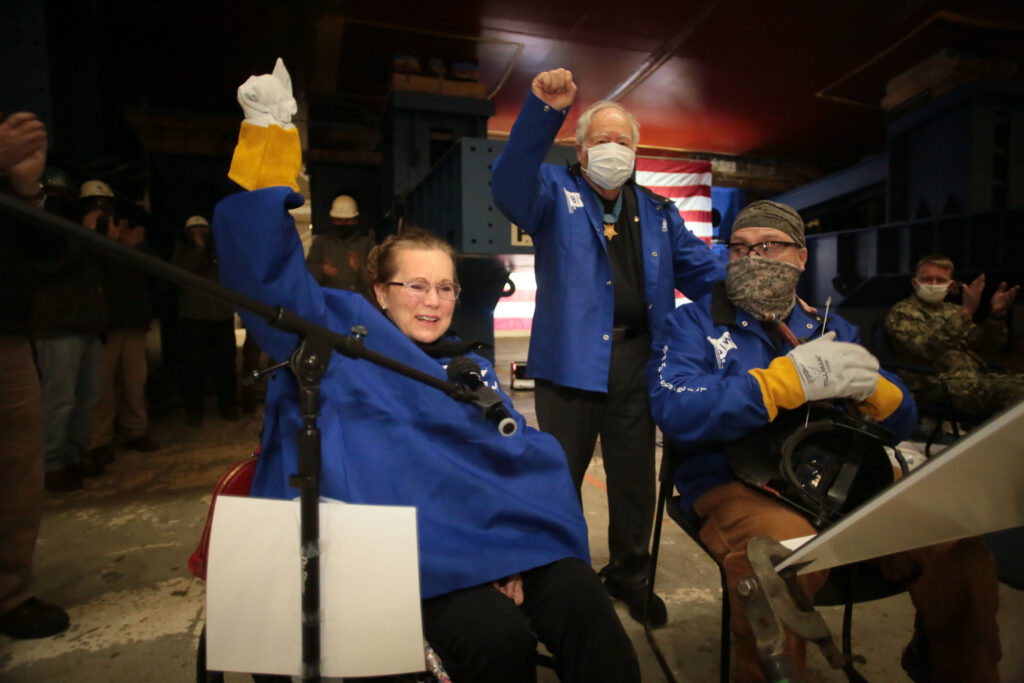 The laying of the keel and its authentication signifies the start of hull integration and the pre-cursor to final integration, launch and sea trials.
"We are proud to be building the Harvey C. Barnum, Jr. We will ensure that Col. Barnum's ship will be ready to serve our nation, nobly, as he did during his service in Vietnam and subsequent service to our nation," Ed Kenyon, Director of New Construction Programs for Bath Iron Works, commented.
Back in 2016, the US Navy awarded General Dynamics a $644.3 million contract modification for the planning and construction of DDG 124. This modification fully funded this ship and was part of a multi-year competition for DDG 51 class destroyers awarded in 2013.
The newbuilding is planned to be commissioned in 2024.
Photo: GD Bath Iron Works