Australian Navy commissions 1st Supply-class auxiliary ship
The Royal Australian Navy (RAN) has commissioned HMAS Supply (A195), the first of the two new Supply-class auxiliary oiler replenishment (AOR) ships.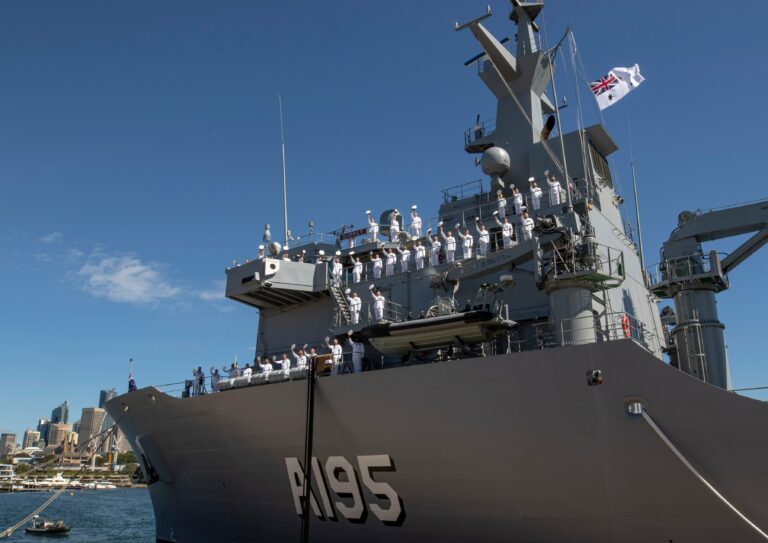 HMAS Supply (II) was welcomed into Royal Australian Navy service on April 10 during a commissioning ceremony at Fleet Base East in Sydney.
"We celebrated the commissioning of a critical support capability that will help extend the endurance of our task groups and Navy's ability to protect all Australians," Commanding Officer Captain Ben Hissink said.
"We follow in the footsteps of Supply (I) that fuelled our seafarers with good oil in good spirit, but now we do so again with additional logistics and combat capabilities."
The Supply-class replenishment vessels are built under a contract signed several years ago with Spanish shipbuilder Navantia. They are based on the Spanish Navy's Cantabria-class AORs and displace 19,500 tons and measure 173.9 meters in length.
HMAS Supply was launched by Navantia back in November 2018.
Supply and its incoming sister ship, NUSHIP Stalwart, will carry fuel, water, food, parts and dry cargo for the replenishment of Australian and regional partnerships while underway at sea, and to aid in humanitarian and disaster relief when called upon.
They also have a combat management system, advancing capability over the previous support ships, HMA Ships Success and Sirius.
Now commissioned, Supply will begin the next phase of first-of-class sea trials and integration into the fleet.