Rolls-Royce has delivered the first two 16-cylinder engines of the mtu Series 8000, built for the Taiwanese shipyard CSBC Corporation to power new patrol vessels for the Taiwanese Coast Guard.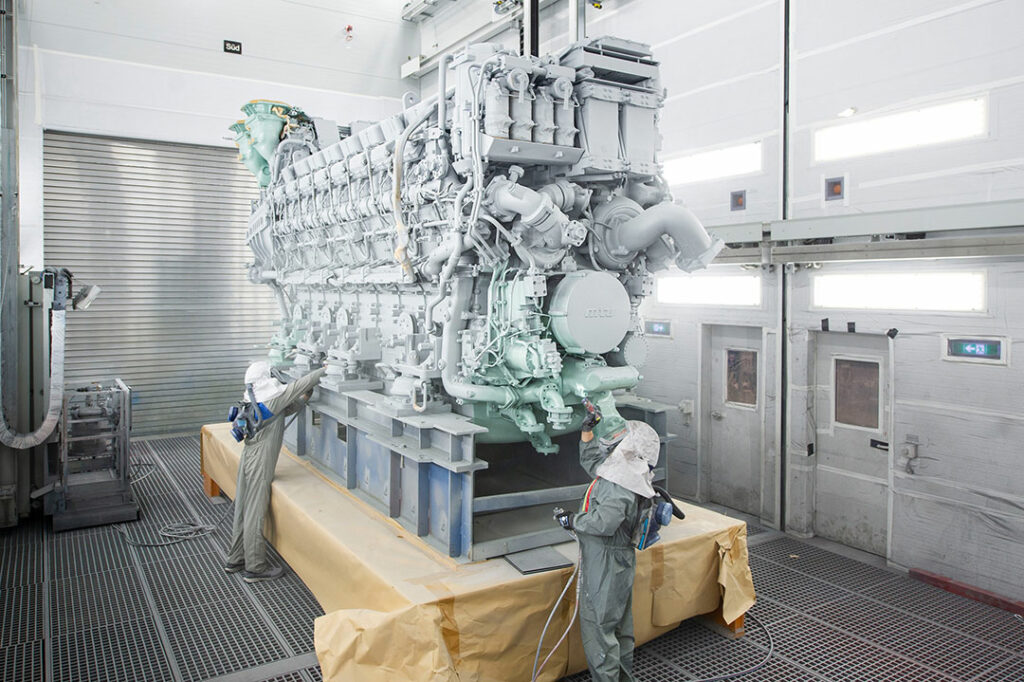 The 16V 8000 is not just another cylinder variant of Series 8000, but a completely new engine that incorporates various product improvements, and it complies with IMO Tier II emissions regulations.
The two delivered engines provide 7,280 kilowatts of power each and will accelerate the 1000-tonnes class vessels to up to 24 knots.
The Taiwanese shipyard will install these first two 16V 8000 M71L engines in new patrol vessels for the Taiwanese Coast Guard. A total of six vessels of this class are to be built with mtu engines, with the engines delivered by the end of 2022.
Rolls-Royce announces it has also already sold a further 20 engines of the new type to a second customer.
The 20V 8000 has been the best-selling engine in its power class since its launch around 20 years ago. The new engine is expected to continues on the success.
Series 8000 mtu engines are also being installed in further vessels of the Taiwanese Coast Guard. The 4000-tonnes class vessels will receive 20-cylinder engines of type 20V 8000 M91L.
The Taiwanese Coast Guard is currently undergoing a modernization program under which a total of 141 ships are to be built by 2027. Many of these vessels will be powered by mtu engines of Series 4000 and 8000.
Photo: Courtesy of Rolls-Royce