Navantia hosts launching ceremony for Spanish Navy's 1st S-80 submarine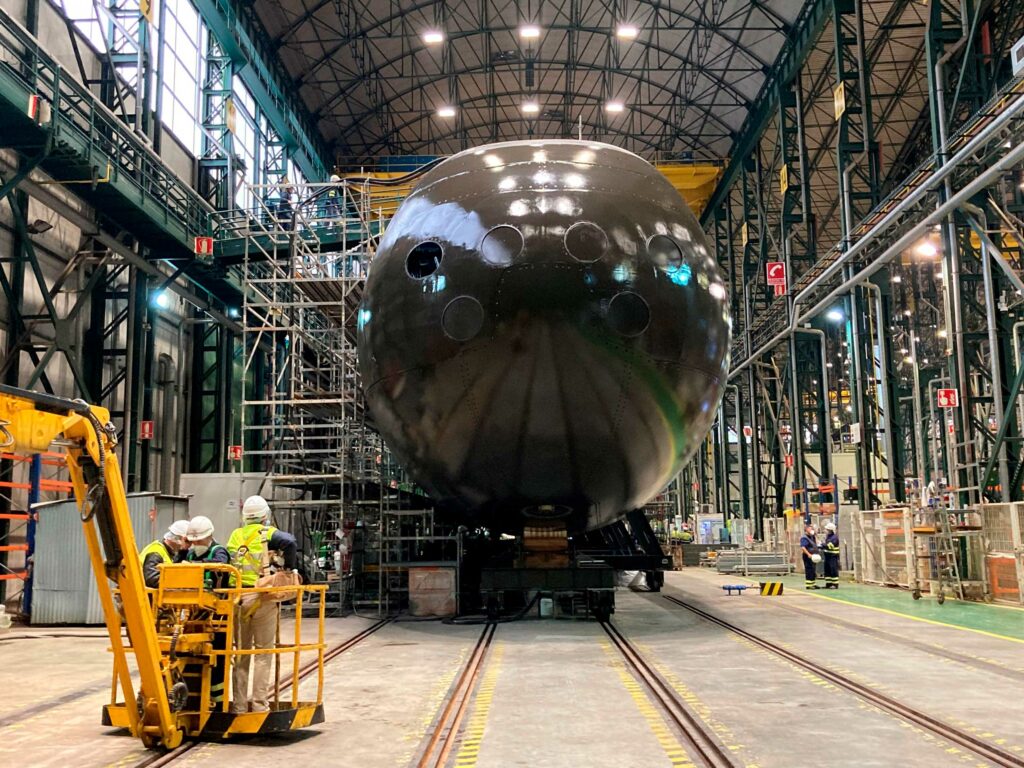 Shipbuilder Navantia has hosted a launching ceremony for the future Isaac Peral (S-81), the first in a series of four new air-independent propulsion (AIP) S-80 submarines being built for the Spanish Navy.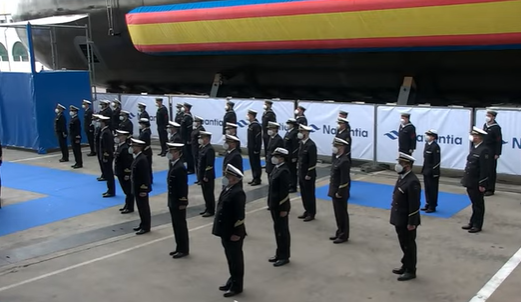 The event took place in Cartagena, Spain on 22 April 2021.
The ceremony was held ahead of the process of setting the newbuilding afloat. This process, which takes several hours, will be carried out by shipyard staff.
The next phases will be harbour tests and sea tests, which include sailing up to the maximum operating depth. The first sailing is scheduled for early 2022 and delivery to the Spanish Navy in early 2023.
The S-81 is the first submarine designed and built in Spain.
The submarines belonging to this class feature an overall length of 80.8 metres, a diameter of 7.3 metres, and a submerged displacement of around 3,000 tonnes. They include the integrated combat system and platform control system developed by Navantia Sistemas.
They are also equipped with Bio-Ethanol Stealth Technology (BEST) AIP, an atmosphere-independent propulsion system, which supplies the ship with electrical power at any depth so that it can remain underwater for longer periods. S-80 has also improved stealth capabilities, the main attribute of a submarine.
The submarine also features a combat system developed by Navantia Sistemas in collaboration with the US firm Lockheed Martin, with capacity, unique (for NATO and EU) amongst conventional submarines of similar characteristics, to launch land attack tactical missiles.
The S-80 programme has meant a technological leap for Navantia and its cooperating industries, placing them at the forefront of the world's conventional submarines market. Around one hundred companies from 11 different Spanish regions are taking part in the programme.