US Navy christens destroyer Lenah Sutcliffe Higbee
Huntington Ingalls Industries' Ingalls Shipbuilding division has christened the US Navy's newest Arleigh Burke-class guided-missile destroyer, the future USS Lenah Sutcliffe Higbee (DDG 123).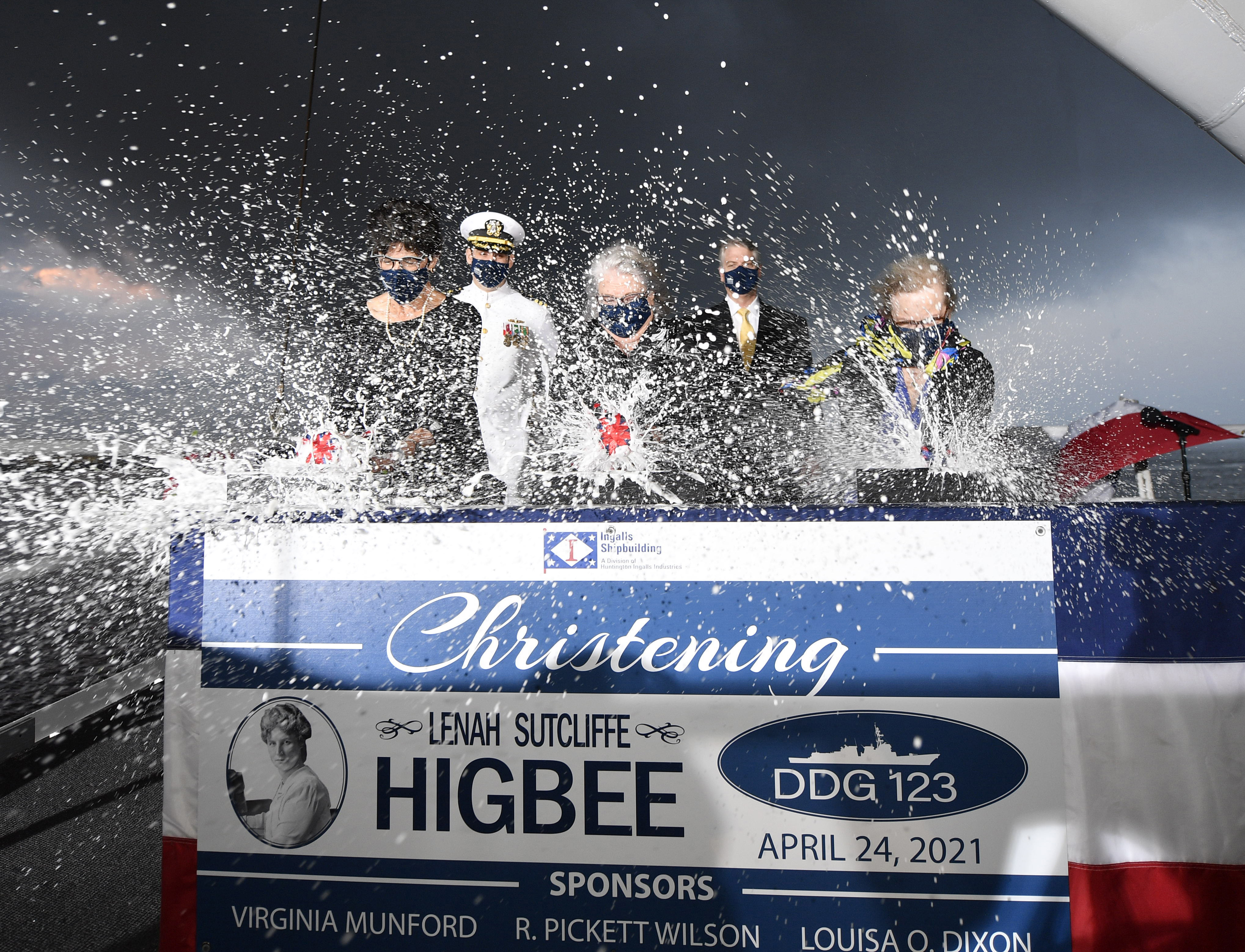 Due to the COVID-19 pandemic, a small, socially distanced event was held with limited in-person attendance in Pascagoula, Mississippi, on 24 April.
"The christening of Lenah Sutcliffe Higbee is a significant milestone that brings our 34th destroyer one step closer to being introduced into the fleet," Ingalls Shipbuilding President Kari Wilkinson said.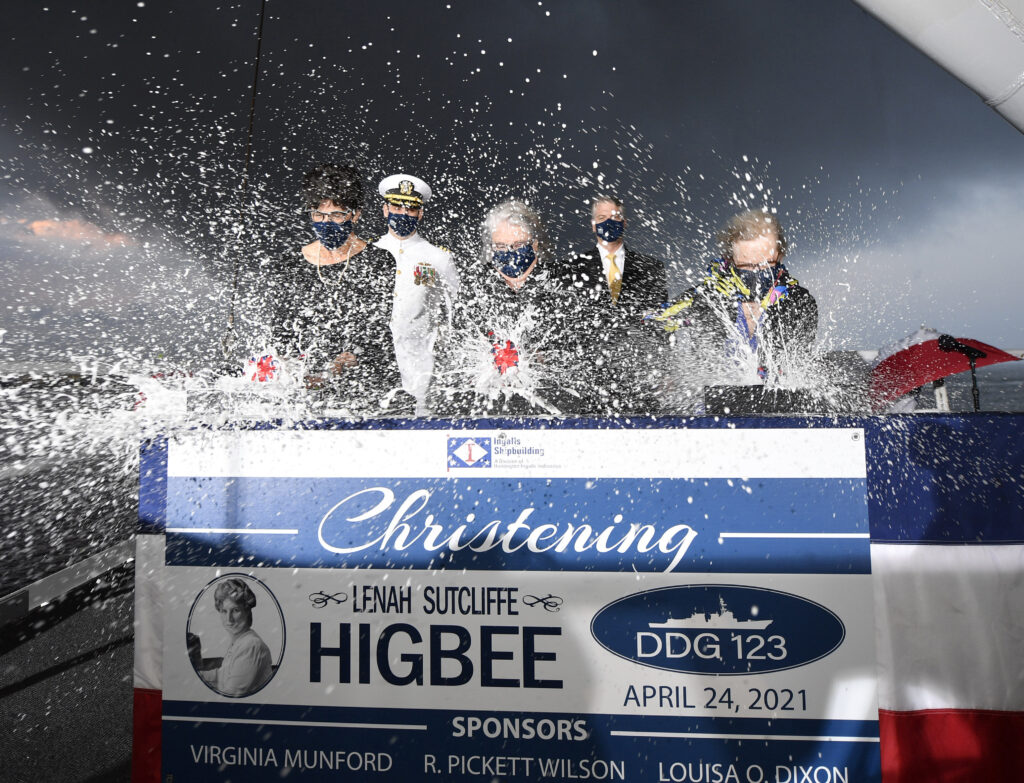 Recently retired Ingalls Shipbuilding President Brian Cuccias returned to host the christening, which was originally scheduled to occur in 2020 but was postponed due to restrictions surrounding the pandemic.
"I am honored to host this christening and give a final salute to the hardworking men and women who build freedom in this shipyard every day," Cuccias said.
DDG 123 is named to honor Lenah Sutcliffe Higbee, the first woman to receive the Navy Cross. Higbee joined the US Navy in October 1908 as part of the newly established Navy Nurse Corps, a group of women who would become known as "The Sacred Twenty," and became the second superintendent of the Navy Nurse Corps in January 1911.
"The story and the legacy of Lenah Higbee, and what she represents, will live on for decades around the world through this ship's voyages and through the lives of the crew who sail aboard her," Ray Mabus, the 75th Secretary of the US Navy, commented.
This is the second ship named after Lenah Sutcliffe Higbee. The first ship, USS Higbee (DD 806), was the first combat warship named after a female member of the US Navy.
The future USS Lenah Sutcliffe Higbee will be the 73rd Arleigh Burke-class destroyer, and is one of 20 ships currently under contract for the DDG 51 program.
The ship is configured as a Flight IIA destroyer, which enables power projection and delivers quick reaction time, high firepower, and increased electronic countermeasures capability for anti-air warfare.
The future USS Lenah Sutcliffe Higbee will be 509.5 feet long and 59 feet wide, with a displacement of 9,496 tons. It will be homeported in San Diego.