US Navy: 6 ships, 240 aircraft take part in Northern Edge 2021
The Theodore Roosevelt Carrier Strike Group (TRCSG) began Exercise Northern Edge 2021 (NE21) in the Gulf of Alaska on May 3.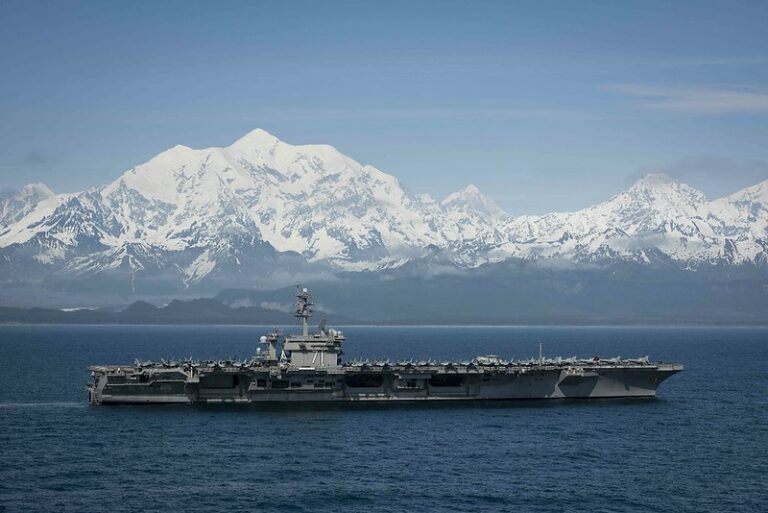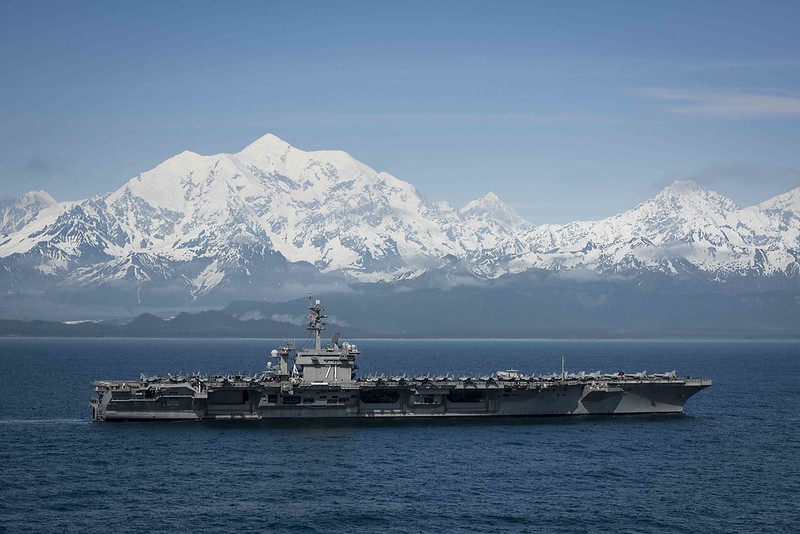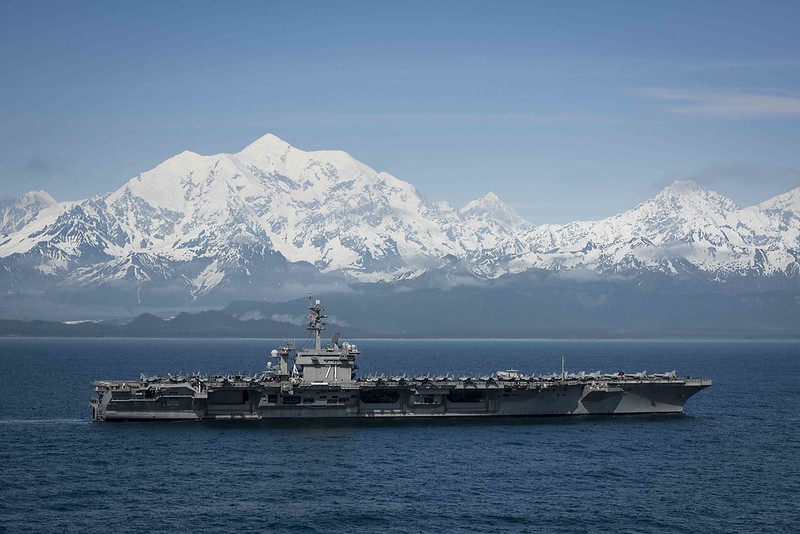 Approximately 15,000 U.S. service members, six U.S. Navy ships and 240 aircraft will participate in the joint field training exercise May 3-14 from various locations in and around Alaska.
The exercise includes assets from TRCSG, Makin Island Amphibious Readiness Group (MKIARG) and embarked 15th Marine Expeditionary Unit, and other U.S. military units in the continental United States and from U.S. installations in the U.S. Indo-Pacific Command area of responsibility.
NE21 is a U.S. Indo-Pacific Command exercise designed to provided high-end, realistic war fighter training, develop and improve joint interoperability, and enhance the combat readiness of participating forces. This is done by providing a venue for large force employment training and multi-domain operations; tactical training for the full spectrum of conflict; execute and advance adaptive basing joint tactics, techniques, and procedures; advance live-virtual-constructive capabilities; and support U.S. Indo-Pacific Command's experimental initiatives.
"We need events that allow the joint force to come together in a large venue to train alongside each other," said Lt. Col. Mike Boyer, Pacific Air Forces NE21 lead planner.
"Typically, training happens within your units, within your services, but you never really get the volume or the complexity you would expect to see in a modern day conflict. Northern Edge allows the joint force to put all the pieces of the puzzle together in the big picture and allows our younger generation within the armed forces to experience what future conflict could feel like in the complexities associated with it."
U.S. Sailors, Airmen, and Marines will conduct training over the Joint Pacific Alaska Range Complexes, Gulf of Alaska, which encompasses more than 60,000 miles of airspace throughout Alaska.