DSME splashes 5th South Korean Daegu-class frigate
South Korean shipbuilder Daewoo Shipbuilding and Engineering (DSME) has launched the fifth second-batch Daegu-class (FFX-II) guided-missile frigate for the Republic of Korea Navy.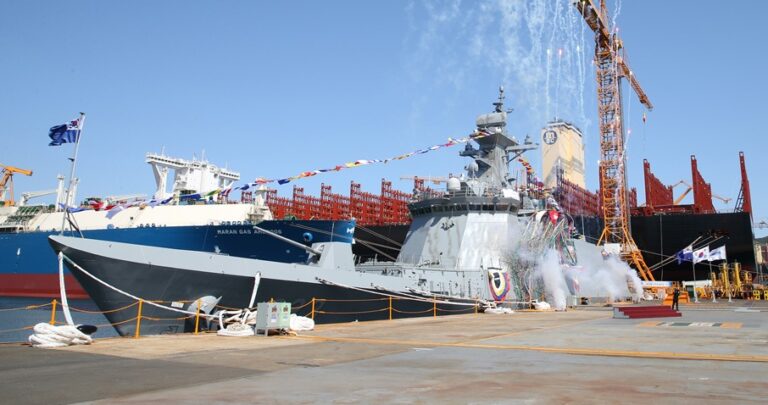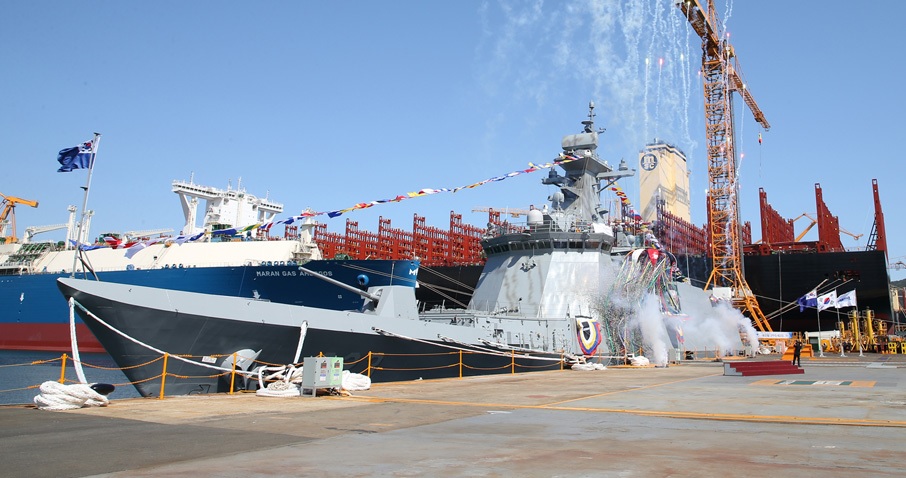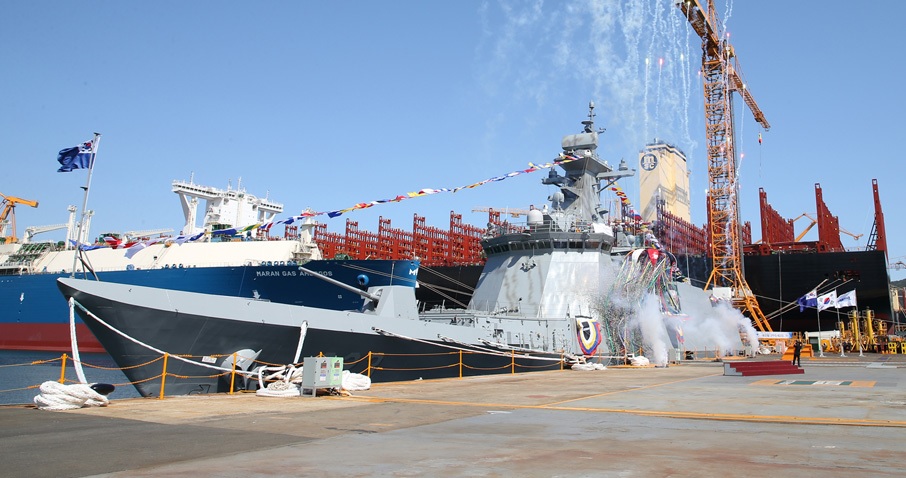 The 122.1-metre-long warship named Daejeon was presented at a ceremony at DSME's Okpo shipyard on Geoje Island on 3 May 2021.
The ship is expected to enter the service in late 2022, following a series of trials.
Daejeon is equipped with the latest weapon system for anti-aircraft, anti-ship, and anti-submarine operations. It is armed with one 127 mm MK 45 MOD 4 naval gun and one Raytheon six-barrelled 20 mm Phalanx close-in weapon system mounted on top of the aft superstructure.
The Daegu class or FFX II frigates are an improved version of the Incheon-class (FFX) and are built by DSME and Hyundai Heavy Industries (HHI), respectively.
DSME is also building the sixth frigate on order for the service to Korean Navy.
The class has an overall beam of 14 metres, a standard displacement of 2,800 tonnes, and a full-loaded displacement of 3,650 tonnes. Each ship in the class is powered by one Rolls-Royce MT30 gas turbine engine and two Leonardo DRS permanent magnet motors driven by MTU 12 V 4000 diesel-generator sets in a combined diesel-electric or gas (CODLOG) configuration.
Each of the ships in the class can attain a maximum speed of 30 knots (about 56 kilometres per hour).