Polish Navy tug Przemko undergoes sea trials
The last of six tugboats built by Remontowa Shipbuilding for the Polish Navy, H-13 Przemko, has undergone sea trials to test its systems and equipment.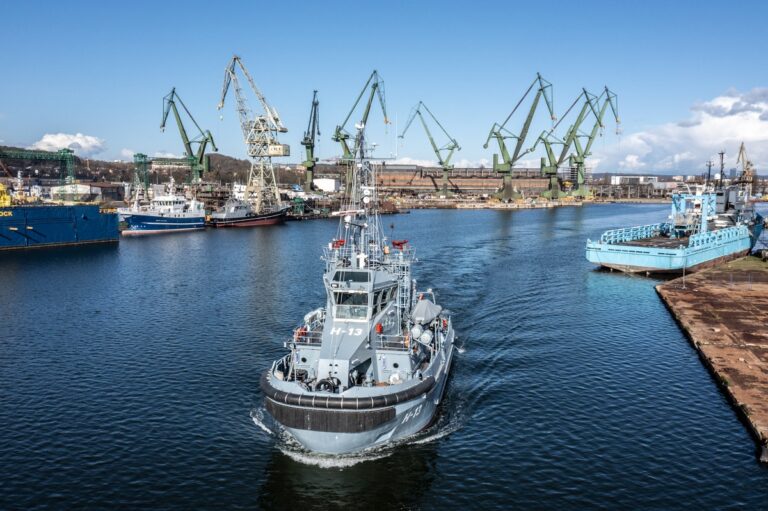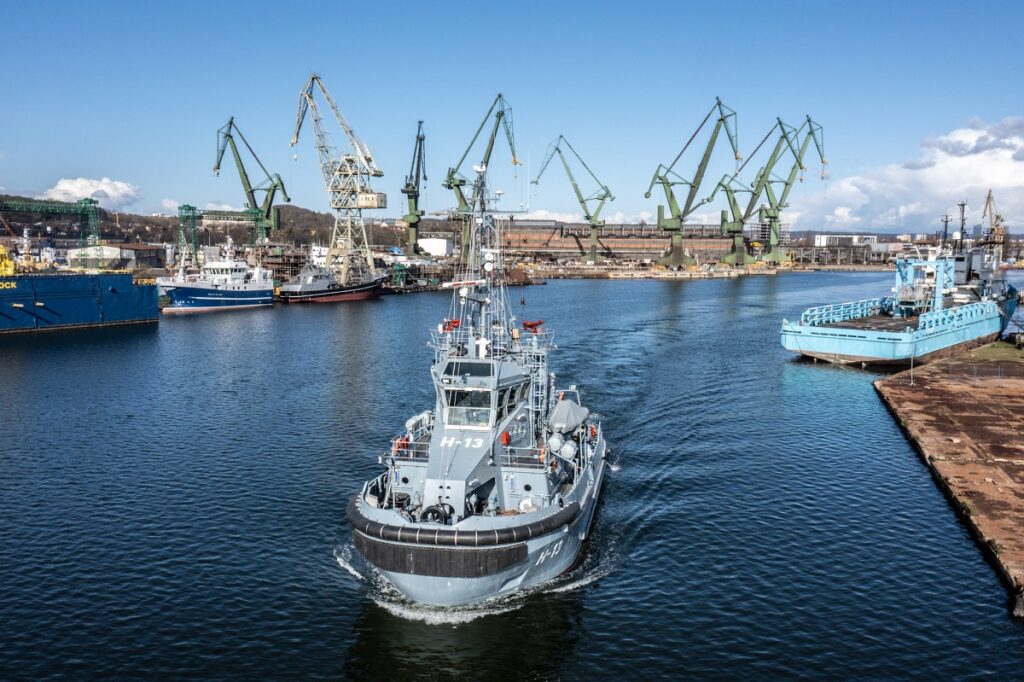 Poland's Remontowa Shipbuilding started conducting sea trials for H-13 Przemko at the end of April. In May, the vessel is to undergo acceptance tests.
In the second half of May, H-13 Przemko will become part of the 12th minesweeper squadron and will serve in the Polish Navy's 8th Coastal Defence Flotilla in Świnoujście together with H-11 Bolko and H-12 Semko.
This is the last in a series of six tugboats built for the Polish Navy by Remontowa Shipbuilding under a contract signed in June 2017.
Five support vessels H-12 Semko, H-11 Bolko, H-1 Gniewko, H-2 Mieszko and H-3 Leszko have already been delivered to the Polish Navy.
These tugboats are to perform military and logistic support tasks at sea and in ports, as well as technical evacuation, support of rescue operations, transport of persons and supplies, neutralization of pollution, and taking hazardous materials out of the water. The ice-class of the tugs allows them to operate in heavy ice conditions assisted by icebreakers.