The US Navy has commissioned USS Mobile (LCS 26), its newest Independence-variant littoral combat ship.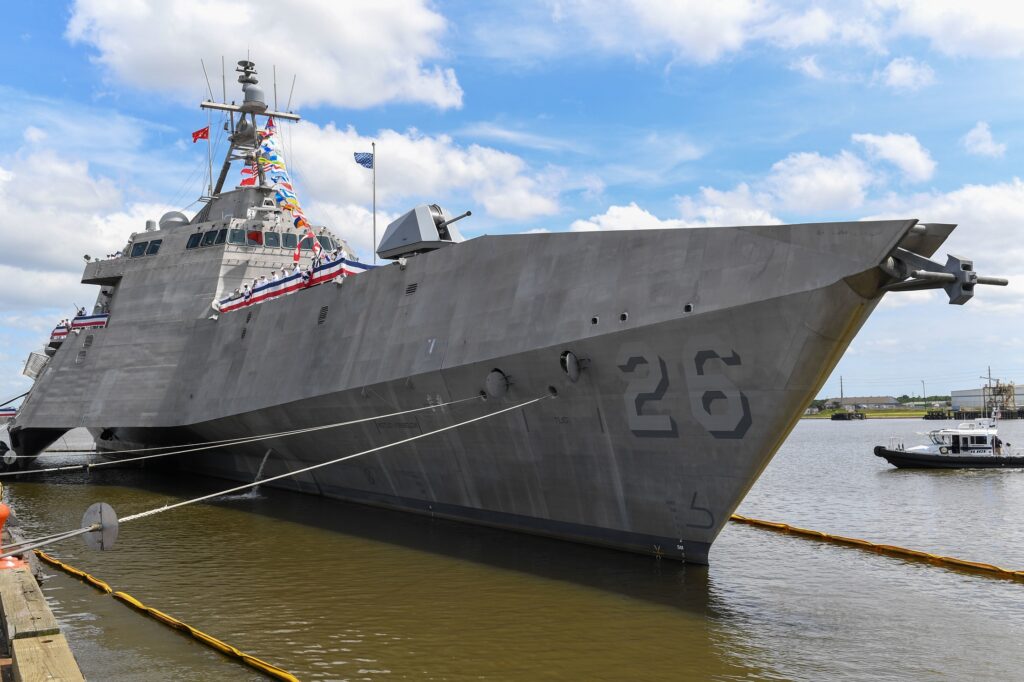 The ship was commissioned at the ceremony held in Mobile, Alabama on 22 May 2021.
USS Mobile is the fifth ship named in honor of the port city on Alabama's Gulf Coast. It was named in honor of the city in which it was built.
The 127-metre high-speed trimaran hull warship was delivered by Austal USA in December 2020, after it completed acceptance trials in the Gulf of Mexico.
The LCS is described as a fast, agile, mission-focused platform designed to operate in near-shore environments while capable of open-ocean tasking. It can support forward presence, maritime security, sea control, and deterrence.
Mobile will homeport in San Diego with sister ships USS Independence (LCS 2), USS Coronado (LCS 4), USS Jackson (LCS 6), USS Montgomery (LCS 8), USS Gabrielle Giffords (LCS 10), USS Omaha (LCS 12), USS Manchester (LCS 14), USS Tulsa (LCS 16), USS Charleston (LCS 18), USS Cincinnati (LCS 20), USS Kansas City (LCS 22), and USS Oakland (LCS 24).
Photo: Courtesy of US Navy