USS Gerald R. Ford reviewed for full ship shock trials
U.S. director, operational test and evaluation (DOT&E) Raymond O'Toole has conducted a visual assessment of USS Gerald R. Ford (CVN 78) to ensure that the vessel is ready to conduct full ship shock trials (FSST) this summer.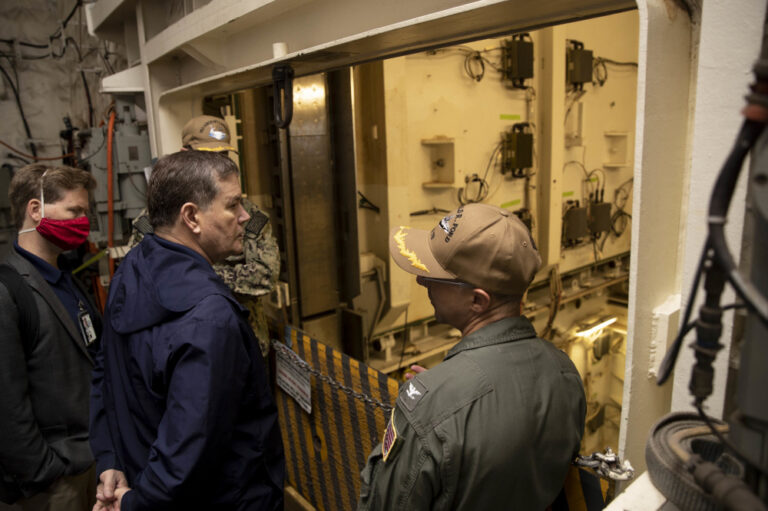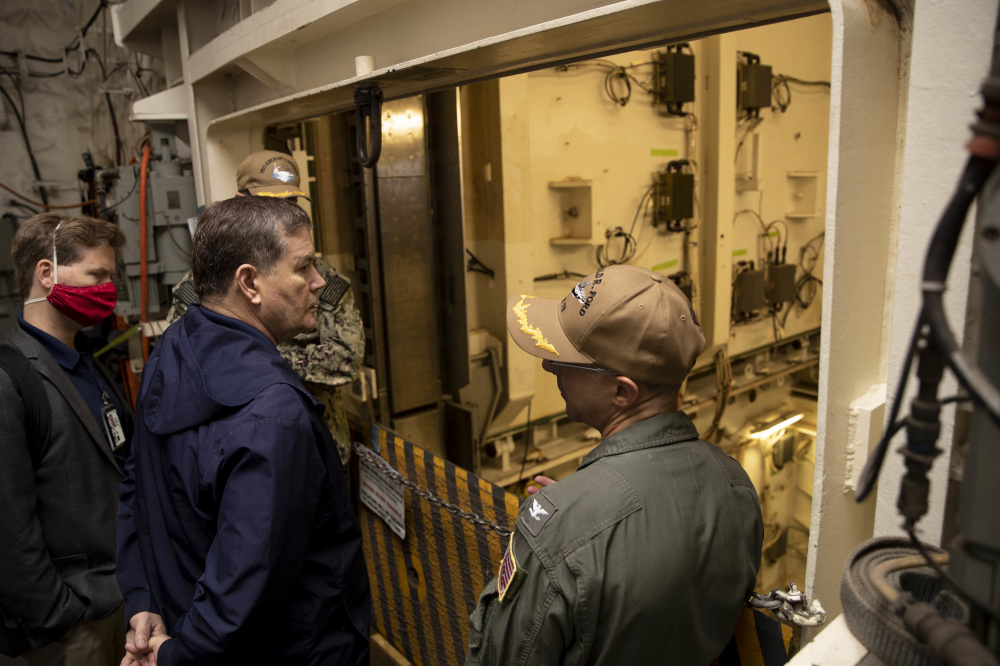 USS Gerald R. Ford is the first-in-class of U.S. Navy aircraft carrier, named after the 38th president Gerald Ford.
CVN 78 is said to be the first major design investment in aircraft carriers since the 1960s. It is engineered to support new technologies and a modern air wing essential to deterring and defeating near-peer adversaries in a complex maritime environment.
The U.S. Navy conducts shock trials of new ship designs using live explosives to assess the ability of shipboard equipment and systems to operate satisfactorily under the most demanding combat conditions.
Shock trials verify the accuracy of the computer models, identify potential deficiencies, and provide training to the crew in controlling potential battle damage on board the ship.
Preparation for the carrier's FSST period has been underway for years, with more than 99.5 per cent of all shipboard components reviewed.
Reviews that follow will confirm the ship's readiness to move to the explosive phases of the trial.
While some of the ship's systems and equipment may require repairs during and after the shock trials, the Navy does not expect to see effects that would jeopardize the safety of the crew or affect future operations.
The ship already started training simulations mirroring a shock trial. The crew will increase the frequency of its damage control training from weekly to daily evolutions in the coming weeks.
This FSST marks the first time the Navy has conducted underwater shock testing on an aircraft carrier since USS Theodore Roosevelt (CVN 71) in 1987.
USS Gerald R. Ford is currently in port at Naval Station Norfolk, making final preparations for FSST.