Damen Shipyards Galați has performed the keel-laying ceremony on the combat support ship (CSS) Den Helder for the Royal Netherlands Navy.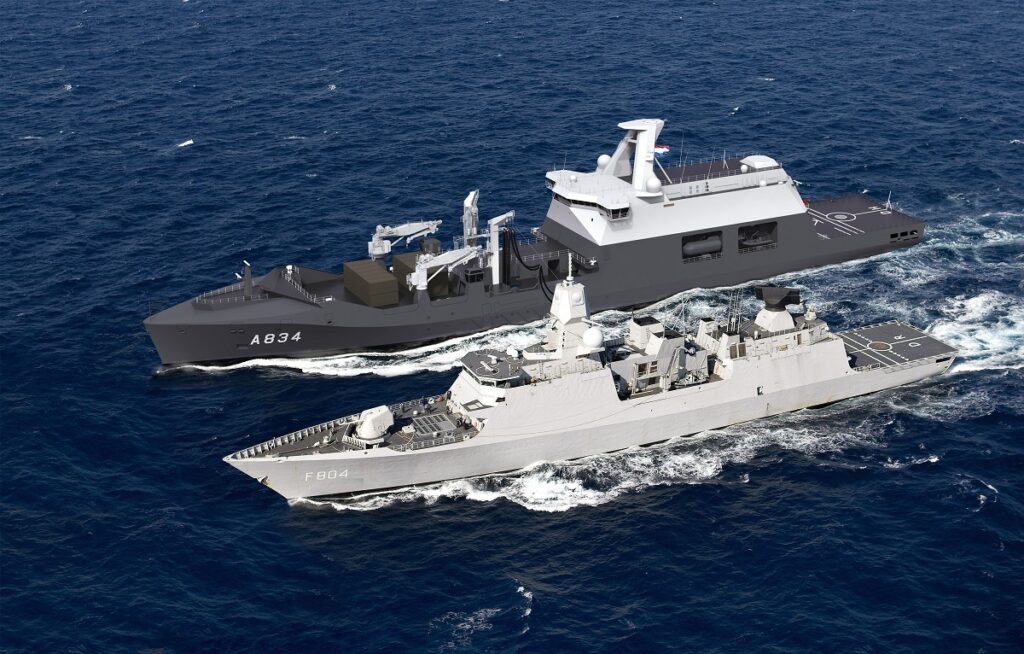 The steel cutting was carried out by the Romanina shipyard in December 2020.
The keel-laying ceremony was performed by the vice-admiral Arie Jan de Waard, the director defence material organisation, and vice-admiral Rob Kramer, commander of Royal Netherlands Navy (RNLN).
In the past, a coin was placed under the wooden mast for prosperity during the ceremony. Now, the coin is placed under the keel block. Both admirals performed this operation for the CSS, placing a coin from 1822 for the occasion.
Following the keel-laying, all the building blocks for the actual construction of the ship in Romania are now ready. The engineering of the CSS has been largely carried out in the Netherlands as well.
The building of the ship is expected to be completed in 2023. After that, the naming ceremony will be held.
After commissioning, testing and shipyard trials the ship will sail to Den Helder, where the accessories and the combat management system will be installed before the ship is transferred to the navy in 2025.
Damen Naval division director Hein van Ameijden said: "More than a year after signing the contract for this ship, Damen Naval has concluded 116 purchase contracts, of which 82 are with Dutch suppliers. These are with companies coming mostly from the Rijnmond and Zeeland areas. It is this entire chain of companies that contributes to the construction of this new ship for the RNLN."
The nearly 180-metre-long ship is based on the Joint Support Ship HNLMS Karel Doorman, previously built by Damen.