Brazilian Navy assumes command of CTF 151 for 1st time
The Pakistan Navy handed over command of Combined Maritime Forces (CMF) Combined Task Force 151 (CTF 151) to the Brazilian Navy in a change of command ceremony on June 9.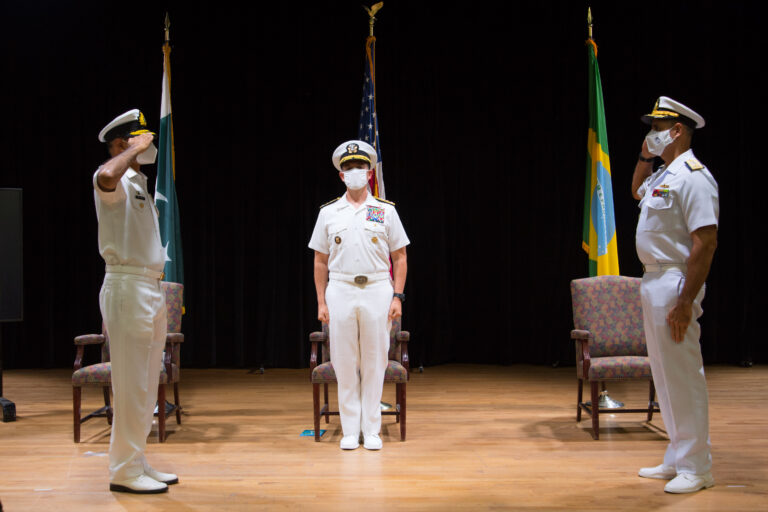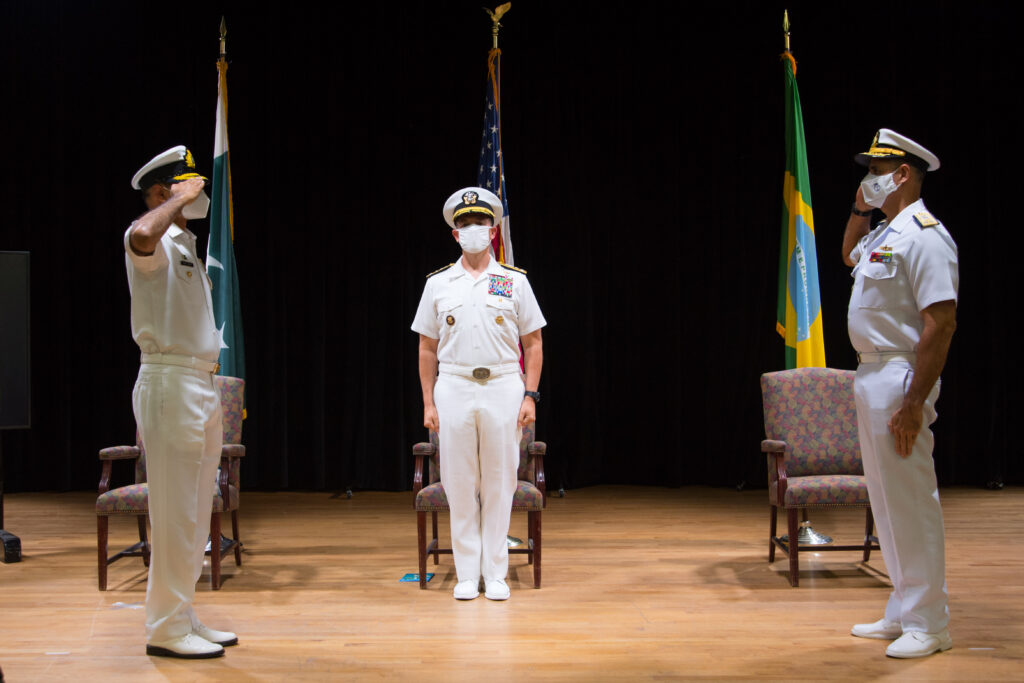 On the occasion, Rear Admiral André Luiz Andrade Felix, Brazilian Navy, assumed command of CTF 151 from Commodore Abdul Munib SI (M), Pakistan Navy, at a ceremony at CMF Headquarters at Naval Support Activity Bahrain. 
This is the first time the Brazilian Navy has assumed command of CTF 151, a multinational force that counters piracy and protects global maritime commerce across an area encompassing the Arabian Sea, Gulf of Oman, and Gulf of Aden, Somali Basin, and southern Red Sea.
Brazil is CMFs first South American member to undertake a period of command, highlighting CMFs unique role as a regionally focused coalition with global membership. 
Combined Maritime Forces is the world's largest multinational maritime partnership, consisting of 34 contributing nations drawn from 6 continents. CMF's area of operations covers some of the world's most important shipping lanes in the Middle East and Western Indian Ocean. 
CTF 151 came into existence in 2009 to maintain the integrity of vital sea lines of communications and mitigate the risks of piracy in the Gulf of Aden, Somali Basin, and the Indian Ocean.