Canada's HMCS Corner Brook sub returns to the water
Royal Canadian Navy's Victoria-class submarine HMCS Corner Brook (SSK 878) is returning to the sea after a decade.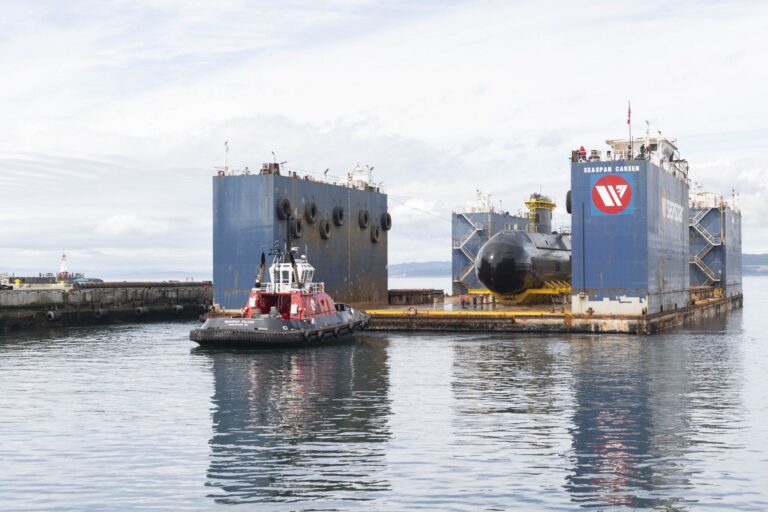 On 13 June, the 1991-launched submarine was transported by a lift barge from the Esquimalt Graving Dock (EGD) to Ogden Point for the final stage of the undocking process.
After having completed its Extended Docking Work Period (EDWP) at EGD in the care and custody of Babcock Canada HMCS Corner Brook began the undocking process on 10 June June.
Puchased by Canada from the UK back in 1998 together with its three sister units, the former Upholder-class submarine was renamed from HMS Ursula and deployed on the East Coast.
It underwent significant repair and refit work and will now carry out extensive sea trials.
The submarine has had 47 equipment upgrades including a new communication mast to allow high-speed and highly-secure satellite communications and equipment to allow it to fire modernized torpedoes, Public affairs officer Capt. Chelsea Dubeau was cited by Times Colonist as saying.
SSK 878 is expected to become fully operational in 2022.