America Expeditionary Strike Group completes Talisman Sabre participation
USS America (LHA 6) Expeditionary Strike Group (ESG) concluded its participation in Talisman Sabre on 21 July, after two weeks of maritime operations and exercises alongside partner nations and allies.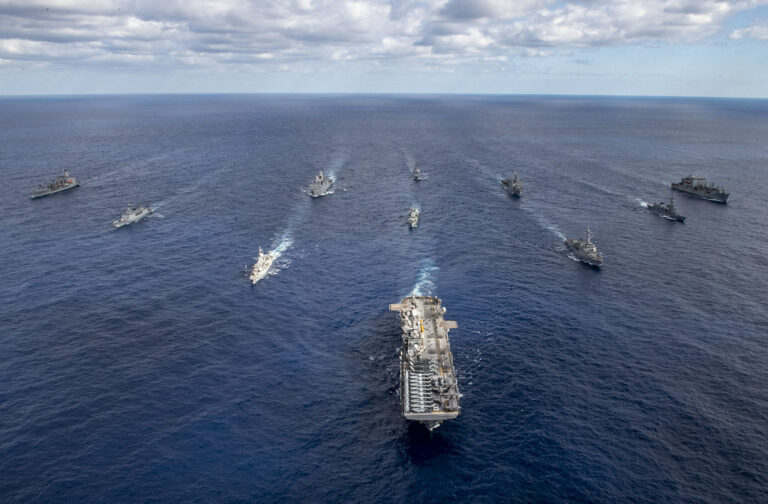 During Talisman Sabre 21, the America ARG-MEU team integrated with the Royal Australian Navy, Royal Canadian Navy, Japan Maritime Self Defense Force, and Republic of Korea Navy for maritime operations aiming to enhance ability to respond to crises as part of a joint or combined effort.
Partner nations trained together operating in a contested maritime environment while conducting integrated amphibious and air defense operations, as well as tactical maneuvering and replenishments at sea.
"During Talisman Sabre our Marines and Sailors were able to hone, and demonstrate our ability to fight in a distributed maritime environment alongside our partners and allies," said Col. Michael Nakonieczny, commanding officer, 31st Marine Expeditionary Unit (MEU). "Talisman Sabre allowed us to focus on littoral training, improve readiness and interoperability, while demonstrating that wherever we go, whatever we do, we do it together."
TS21 is a large-scale, bilateral military exercise between Australia and the U.S. involving more than 17,000 participants from seven nations. It is said to advance the Indo-Pacific Pathway's initiative to promote a free and open Indo-Pacific by strengthening relationships and interoperability with allies and partners.
This was the ninth iteration of the exercise, representing the United States' largest military exercise with Australia.
The United States Navy (USN) sent its Expeditionary Strike Group 7 comprising USS America, USS Germantown and USS New Orleans – a dry cargo, dock landing ship, and cruiser respectively. USN destroyer USS Rafael Peralta, cargo ship USNS Alan Shepard, and oiler USNS Rappahannock, lend their added capability to the fleet.
Through the duration of the exercise, Australia, the U.S. and other partner forces conducted high-end training in multi-domain warfare scenarios at sea, in the littorals and on the ground.