Two decommissioned UK minehunters to be transferred to Ukraine
The Royal Navy has decommissioned minehunters HMS Blyth and HMS Ramsey at a ceremony held in Rosyth, Scotland, after 41 years of collective service.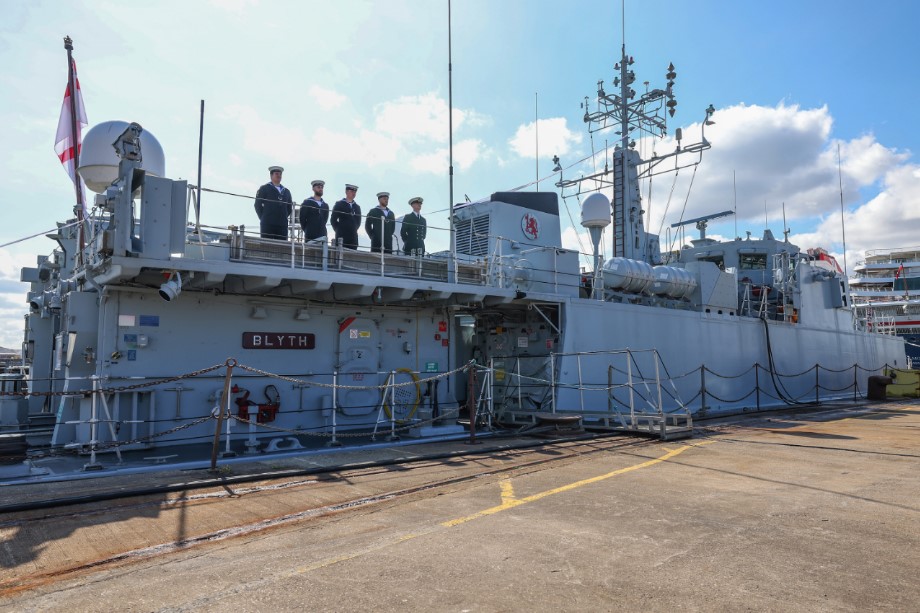 The ships are being replaced by the expanding Project Wilton drive to introduce autonomous/uncrewed boats and systems into minehunting, which is an initiative being pioneered at Faslane where three boats are already in service.
However, this is not the end for the minehunters as they will be transferred to the Ukrainian Navy once further work on them is completed.
According to the Royal Navy, both Sandown-class mine countermeasures vessels served careers spanning 21 years and 175,000 miles for Ramsey and 185,000 miles and over 20 years for Blyth, supporting operations in the Middle East, around the UK, and on NATO duties in northern European and Mediterranean waters.
The two ships were the first sent to Bahrain when the government decided a permanent minehunter presence was required in the Gulf, the navy added.
HMS Ramsey left her homeport at Faslane for the final time in August last year, sailing to Rosyth where she underwent work to prepare her for formal decommissioning. 
Blyth and her crew worked right up to the end, most recently in the Middle East, as well as a deployed period in the Baltic and national tasking along the UK coast. The ship passed down Gareloch for the last time a month ago.
Following summer leave, Blyth's crew will take charge of HMS Grimsby for another period of operations later in the year.