US Coast Guard commissions its newest Sentinel-class FRC
The USCGC Glen Harris became the United States Coast Guard's (USCG) newest fast response cutter (FRC) during a commissioning ceremony held at Coast Guard Sector Field Office Fort Macon on 6 August 2021.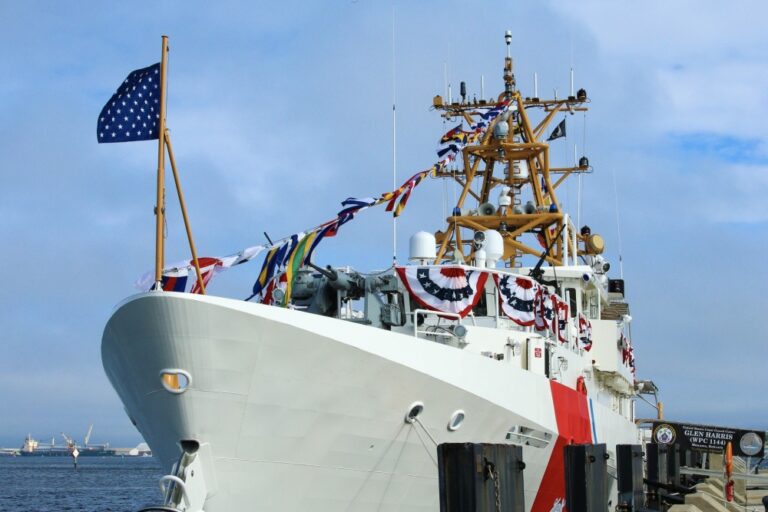 The vessel is the 44th Sentinel-class cutter to be built for the coast guard by Bollinger Shipyards of Louisiana. It will be homeported in Manama, Bahrain, along with five other FRCs.
The cutter's namesake is Chief Petty Officer Glen Livingston Harris, a native of North Carolina who acted as a landing craft coxswain during the landing of Tulagi.
The vessel is "the third of six FRCs planned for service in Manama, Bahrain. Stationing FRCs in Bahrain supports U.S. Patrol Forces Southwest Asia, the Coast Guard's largest unit outside of the U.S., and its mission to train, organize, equip, support, and deploy combat-ready U.S. Coast Guard forces in support of U.S. Navy Fifth Fleet, U.S. Central Command, and national security objectives," according to the USCG.
As with other Sentinel-class vessels, the FRC Glen Harris features 46 by 7.62 metres and displaces 320 tonnes.
They have a top speed of more than 28 knots, a range of 2,500 nautical miles, an endurance of up to 5 days, and can hold a crew of up to 24.
These new cutters are replacing the ageing Island-class 110-foot patrol boats in service since 1985.
The unit will transit to Bahrain later this year with their sister ship, the Emlen Tunnell (WPC 1145), delivered 1 July and due to be commissioned in Philadelphia before departure.