Norwegian Navy's Jan Mayen-class coast guard ship launched
The Royal Norwegian Navy has reached a new milestone with the launching of the first out of three new Jan Mayen-class coast guard vessels.
The vessel, which was built at the Vard Tulcea shipyard in Romania, will be towed to Vard Langsten in Tomrefjord for equipment, testing and completion.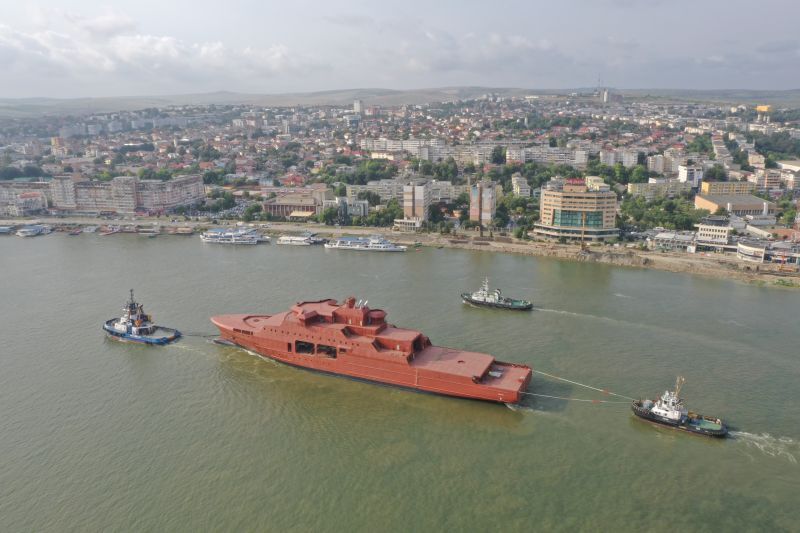 Measuring 136.4 meters in length and with a beam of 22 meters, the coast guard ship will feature an ice-strengthened hull and the full load displacement of the vessel will be 9,800 tonnes.
The Jan Mayen-class (P6615 Project) vessels are being built for the Norwegian Coast Guard (Kystvakten). The vessels can perform a range of operations, including long-distance transits, search and rescue (SAR), surveillance, and oil recovery.
The three new vessels are planned for delivery in 2022, 2023 and 2024.