US Senate confirms Carlos del Toro as new navy secretary
A Navy veteran and CEO for an engineering and consulting firm, Carlos del Toro swore into the Department of the Navy as the 78th Secretary of the Navy during a private ceremony at the Marine Corps Memorial on 9 August 2021.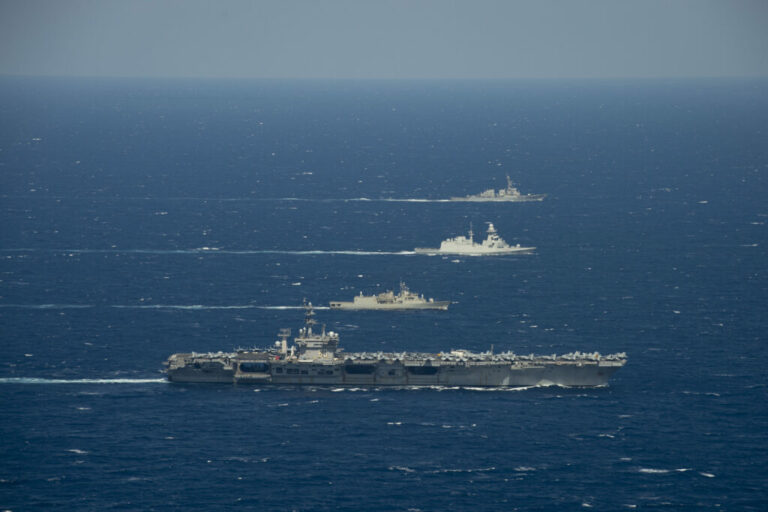 Del Toro was appointed as the new secretary two months after President of the USA Joe Biden nominated him for that position. He will be the first secretary coming from Cuba.
He graduated from the U.S. Naval Academy in 1983 as a Surface Warfare Officer and later attended Naval Postgraduate School, Naval War College, and George Washington University.
"A student of the U.S. Naval Academy and Naval War College, Carlos rose through the ranks during the Cold War and Operation Desert Shield and Storm to serve as the first commanding officer of the destroyer USS Bulkeley (DDG 84), and then later as a trusted aide to Pentagon leadership," Secretary of Defense, Lloyd J. Austin III said in an earlier statement.
"He understands firsthand the most pressing challenges and opportunities facing our Navy."
 "I come back as someone who loves the Navy – who spent twenty-six years in uniform and another seventeen striving to make sure you had the capabilities you needed to fulfill your mission effectively and safely," Del Toro commented.
"I am extremely proud but humbled to return to the Department of the Navy."
He replaced the former acting navy secretary Thomas Harker, who served as assistant navy secretary under former President Donald Trump.