Pakistan Navy's first Milgem-class corvette has been launched at Istanbul Naval Shipyard (INSY).
The launching ceremony of the warship PNS Babur was attended by Pakistani President Arif Alvi and his Turkish counterpart Recep Tayyip Erdoğan on 15 August 2021.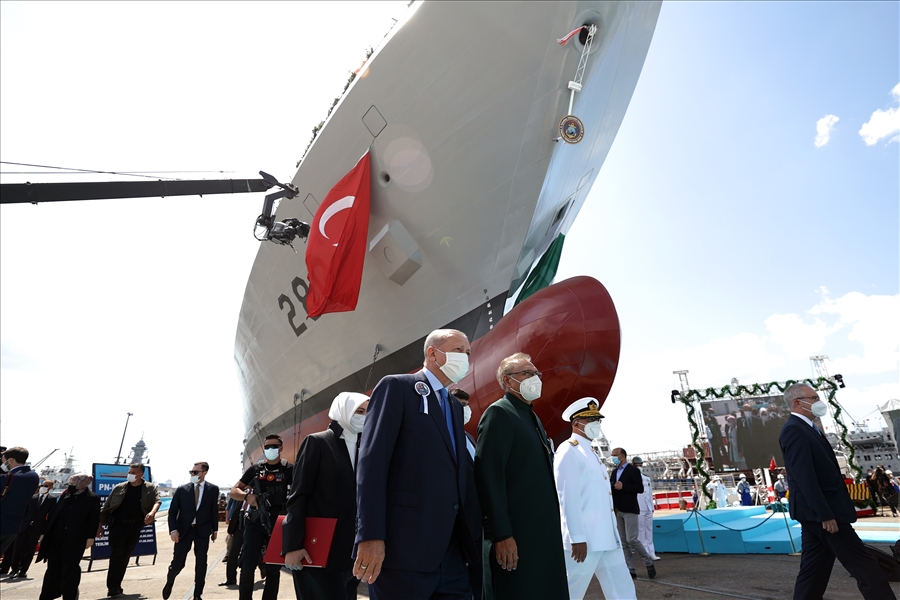 The contract for four Milgem-class corvettes for Pakistan Navy was signed in 2018. Under the contract, two ships were to be constructed at Istanbul Naval Shipyard and the other two at Karachi Shipyard and Engineering Works.
The Milgem-class corvettes for Pakistan are based on the Ada-class corvettes built for the Turkish Navy under the Milgem project which includes the construction of both corvettes and frigates.
The units feature a length of 99 metres, a displacement of 2,400 tonnes and can reach a speed of 29 nautical miles. They are equipped with advanced surface, sub-surface and anti-air weapons and sensors, integrated through an advanced network-centric combat management system.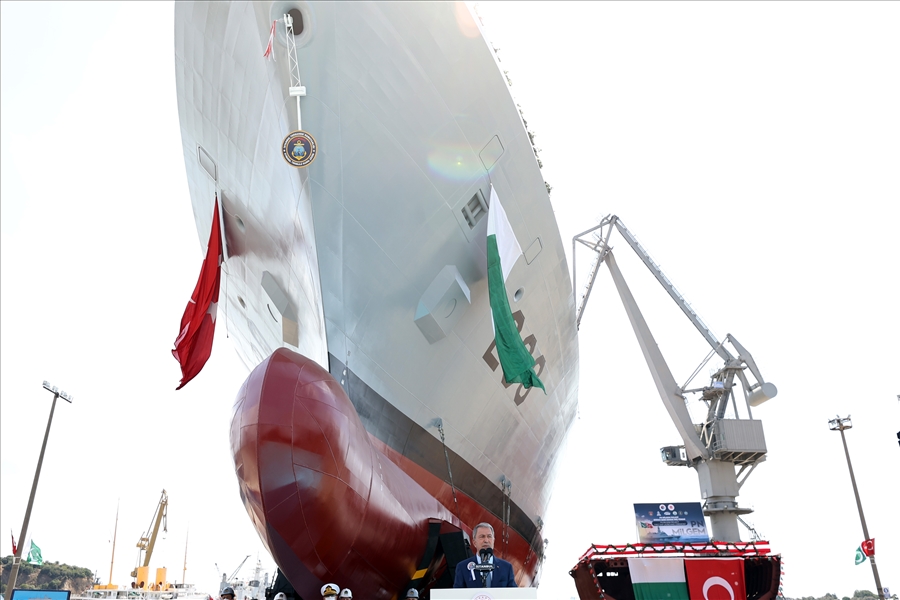 The Turkey-Pakistan deal includes the complete transfer of technology and the transfer of intellectual proprietary rights for the design of these ships to Pakistan.
Addressing the ceremony, President Arif Alvi said that both countries shared common objectives of promoting peace, stability and development in their respective regions.
The delivery of all corvettes for which the two countries signed the deal will be completed by 2025.
To remind, the Milgem project is a national warship program of the Republic of Turkey. Managed by the Turkish Navy, the project aims at developing multipurpose corvettes and frigates that can be deployed in a range of missions.
In June this year, Karachi Shipyard and Engineering Works held the steel cutting ceremony of the fourth Milgem-class corvette.
These corvettes will become "a core element of PN's kinetic response" to traditional and non-traditional challenges, enabling the navy to maintain the balance of power in the Indian Ocean Region.
Photo: Illustration; Photo by: Turkish Ministry of Defense