Construction starts on Indonesian Navy's two new OPVs
Indonesian shipbuilder DRU Shipyards (PT Daya Radar Utama DRU) has started with the construction of two new offshore patrol vessels (OPVs) for the Indonesian Navy.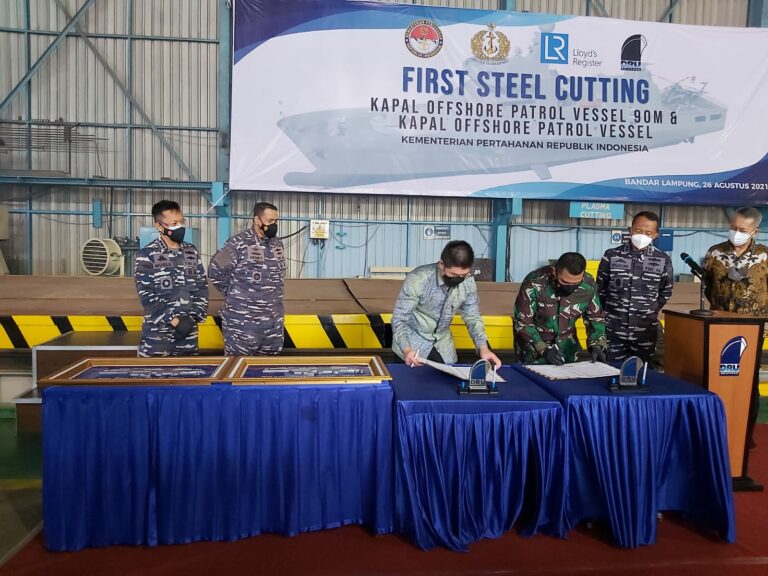 The steel cutting ceremony was held at the shipyard on 26 August 2021.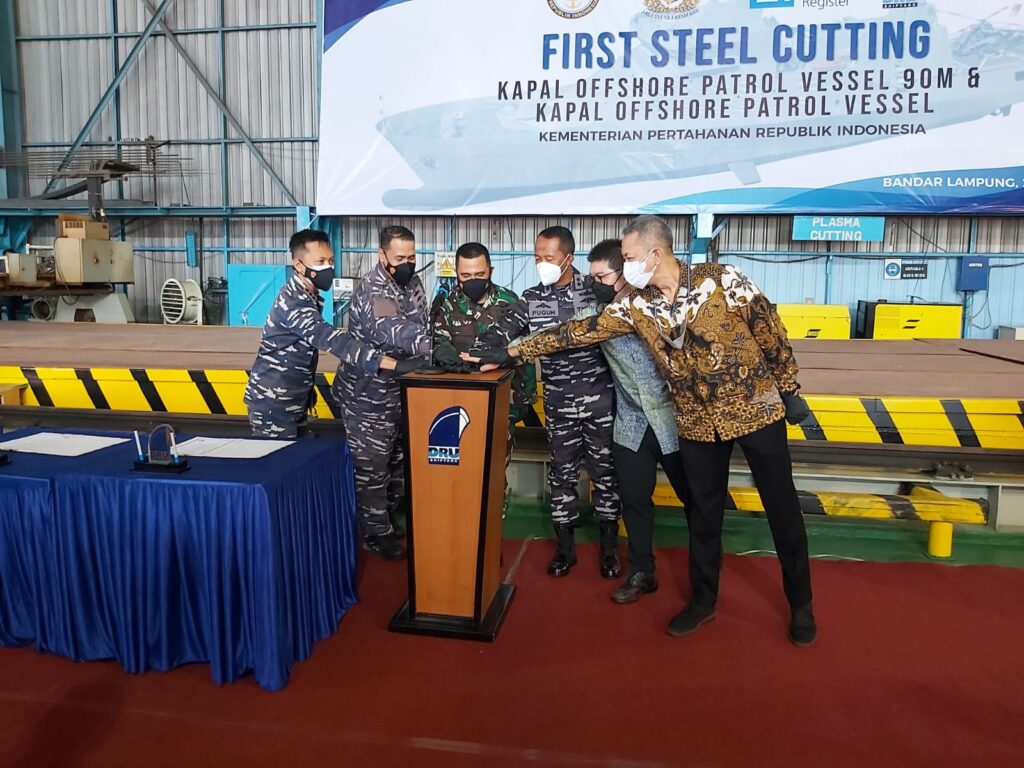 The agreement includes the construction of two units, one 90m OPV and one OPV. The specifications and other details of the OPV have not been revealed yet.
"The construction of the '90-meter OPV' and 'OPV' is a form of promoting the national defense industry to increase the capacity and expertise in the construction of warships in the future, as well as encourage the recovery of the national economy," Head of the Defense Facilities Agency Yusuf Jauhari commented.
"This is in line with the government's program to support domestic defense industry, growing and resilient, that can compete in the international shipping industry," Jauhari added.
Recently, the navy contracted Italian shipbuilding group Fincantieri to build six FREMM-class frigates.
The agreement also includes the modernization and sale of two Maestrale-class frigates, and the related logistical support.