US Navy's third Zumwalt-class destroyer begins sea trials
General Dynamics Bath Iron Works has revealed that the U.S. Navy's third Zumwalt-class guided missile destroyer started sea trials.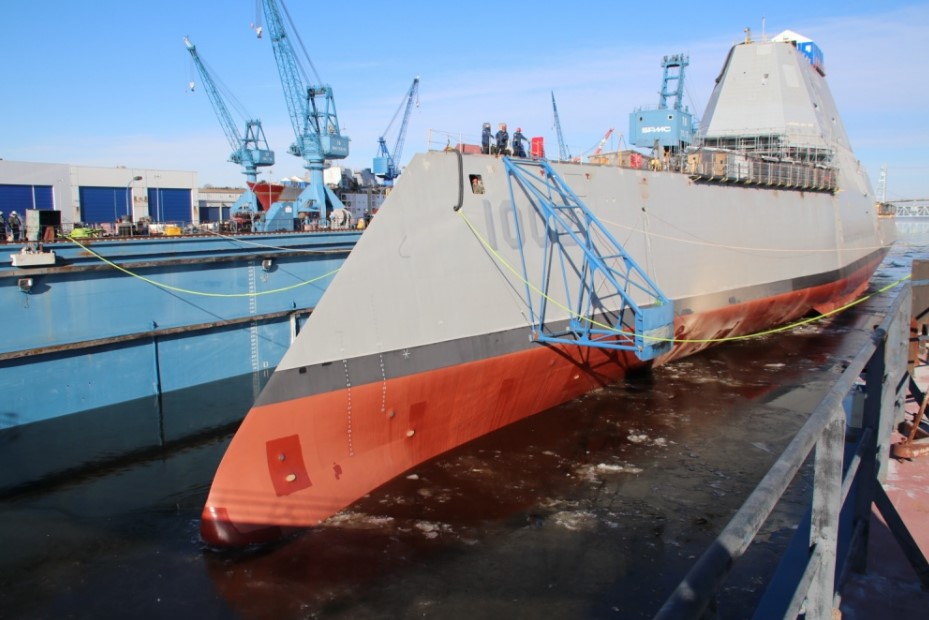 The vessel Lyndon B. Johnson (DDG 1002) was sent to sea trials on 28 August 2021.
DDG 1002 headed down the Kennebec River for the Gulf of Maine where it will conduct sea trials to test a multitude of ship systems.
It is the third and final ship in the Zumwalt class of destroyers, which will be capable of performing a range of deterrence, power projection, sea control, and command and control missions while allowing the navy to evolve with new systems and missions.
The ship was launched in December 2018 and christened in April 2019.
The first two ships in the class, USS Zumwalt and USS Michael Monsoor entered service in October 2016 and January 2019, respectively.
Zumwalt ships are 610 feet (182m) long, displace almost 16,000 tons, and are capable of making 30 knots speed.
The destroyers feature an integrated power system (IPS) capable of providing approximately 78 megawatts of electric power for propulsion and ship services. They also have a wave-piercing tumblehome hull and a stealth design which reportedly gives them a radar section of a fishing boat.
The U.S. Navy initially intended to build 32 of these ships but due to cost overruns, the number of vessels to be constructed was reduced to three.