TKMS unveils design of new German-Norwegian subs
ThyssenKrupp Marine Systems (TKMS) has revealed the design of Type 212CD submarines built for Germany and Norway at a ceremony held in Kiel.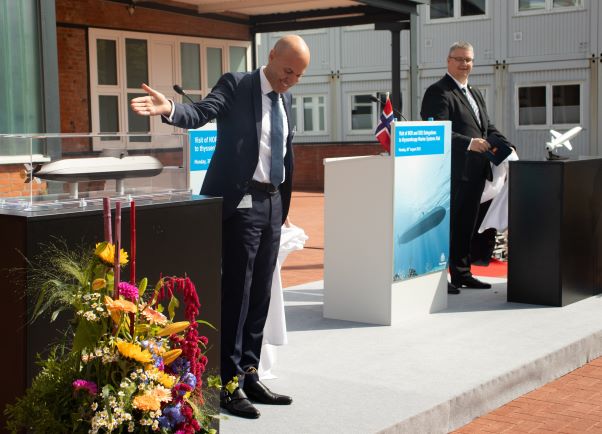 During the shipyard tour in Kiel, the submarine production facility was presented and the guests had the opportunity to get an insight into the production process.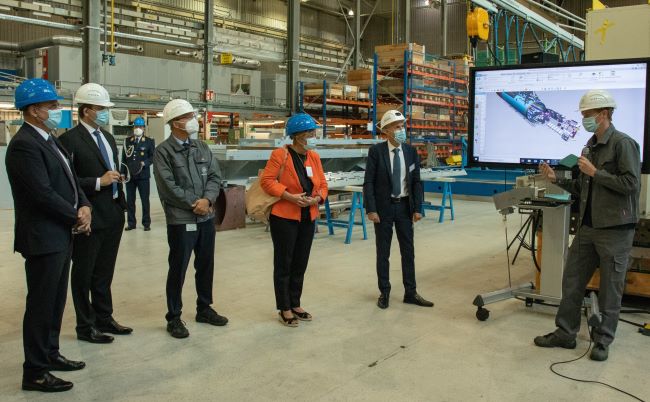 The company also gave a preview of anti-ship NMS missiles which are produced in Norway by Kongsberg Defence & Aerospace.
The new German-Norwegian submarine type is based on the Type 212A which is already in service with the German Navy and also with the Italian naval forces, and bears the designation 212CD.
The new ORCCA combat system from kta naval systems, the joint venture owned by Kongsberg, TKMS and Atlas Elektronik, will serve to process even more sensor data than ever before.
This gives crews new situational awareness capabilities and, at the same time, the enhanced ability for networking with allied units.
A significantly reduced sonar signature of the Type 212CD is intended to prevent potential adversaries from locating the boats, despite improved detection methods.
TKMS will also ensure synergies for the operation, logistics and maintenance of the new boats.
"This will increase the operational availability of the submarines and reduce in-service expenses," according to the company.
"Our trusting cooperation with Norway will be significantly intensified by the joint procurement of submarines and anti-ship missiles. In this way, our two countries are making an essential contribution to Europe's defence capability," Kjetil Myhra, Executive Vice President of Kongsberg stated.
"The cooperation has a long-term focus and supports key technologies in the field of underwater platforms as well as in the field of the latest generation of guided missiles."
The procurement organizations of Germany and Norway signed a contract with TKMS for the construction of six Type 212CD submarines in July 2021.
Norway will receive four submarines and Germany two, while the total cost of the project is estimated at NOK 45 billion ($5.2 billion).