US Navy's helicopter crashes off San Diego coast
The US Navy's MH-60S helicopter, embarked aboard USS Abraham Lincoln (CVN 72), crashed into the sea while conducting routine flight operations off the San Diego coast.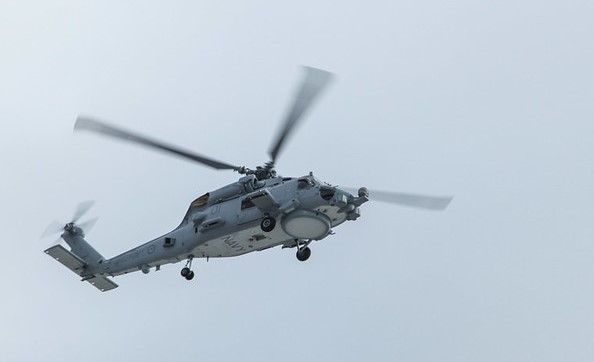 The accident happened yesterday around 4.30 p.m., according to the navy's officials.
Search and rescue operations are ongoing with multiple coast guard and navy air and surface resources.
The cause of the crash of the navy's helicopter, which was carrying six crew members, will be investigated.
The navy spokesperson confirmed that one person has been rescued while search efforts continue for five additional crewmembers.
No other details were revealed.
The MH-60S helicopter is one of the world's most advanced maritime helicopters.
It is a multi-mission helicopter manufactured by Sikorsky Aircraft and designed to operate from frigates, destroyers, cruisers and aircraft carriers.