Naval Group starts deconstruction of retired French nuclear-powered submarine
French defense contractor Naval Group has started the deconstruction work on France's third nuclear-powered ballistic missile submarine (ex-SSBN).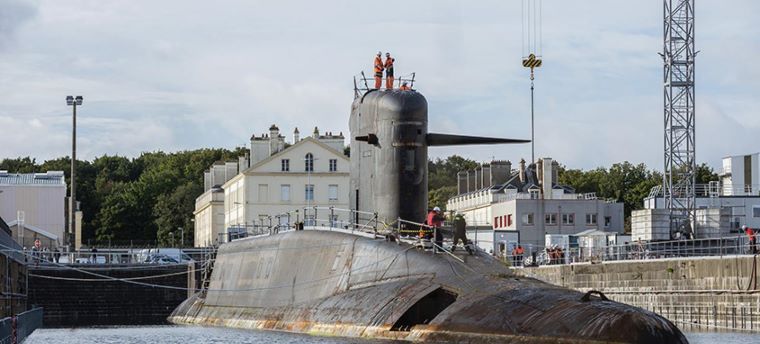 A little more than 47 years after its entry into active service in the French Navy and 23 years after its withdrawal from active service, the time has come for the deconstruction of Le Foudroyant, the third in the series of the first generation of French SSBNs which were all assembled in Cherbourg.
The 120-metre long and 6,000-ton hull entered dock 5 at the Naval Group site in Cherbourg in order to be completely dismantled.
"As a pioneer in naval submarine technologies, Naval Group has mastered the entire life cycle of SSBNs: design, production, maintenance/upgrades, dismantling and deconstruction. Thanks to this strong expertise, Naval Group is proud to be pursuing a program that is completely new in France, together with its partners and on behalf of its customer, the French procurement agency." said Olivier Lezin, director of the ex-SSBN deconstruction program.
Le Tonnant, first ex-SSBN of the program, was deconstructed between September 2018 and February 2020 and was followed by L'Indomptable between March 2020 and August 2021.
The three remaining ex-SSBNs will be deconstructed one after the other until 2026, the end date of the program.