Babcock cuts steel for Royal Navy's first Type 31 frigate
UK-based aerospace, defence and security company Babcock International has held the steel cutting ceremony for the first of the Royal Navy's five new Type 31 frigates, HMS Venturer.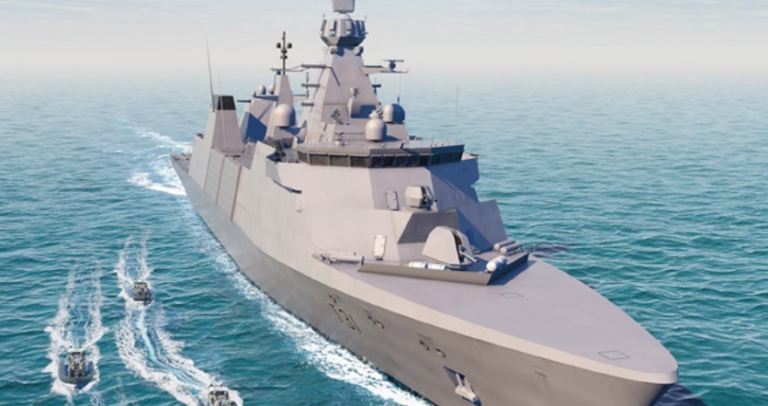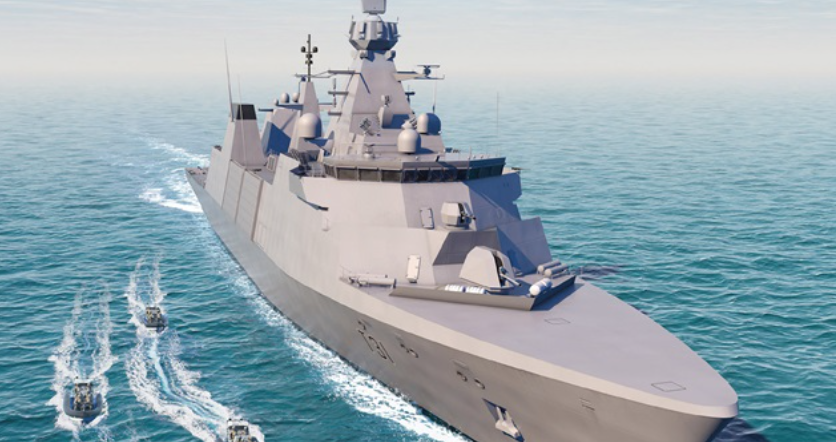 The steel-cutting ceremony for the lead Inspiration-class ship took place on 23 September in Babcock's facility in Rosyth, Scotland.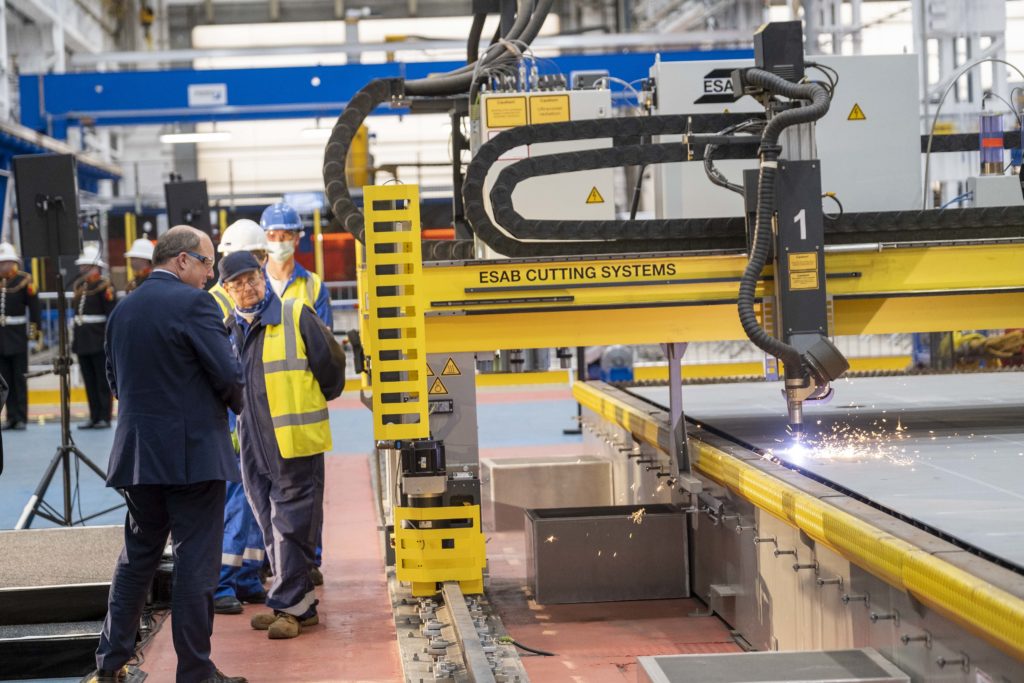 Each of the Inspiration-class ships will be equipped with the Sea Ceptor air defense missile system, a 57mm main gun and two 40mm Bofors, a 4D radar, and carry a helicopter up to Merlin size.
They will also be able to carry the planned persistent operational delivery systems (PODS), a "plug and play box of tricks" carrying drones, autonomous minehunting equipment, a command center for commando raiders, or humanitarian aid – whatever is needed for a particular mission, all packed into a container-sized box which is easy to deploy and install.
All five Inspiration-class ships are being built by Babcock for £250 million a piece, with the programme supporting 1,250 existing jobs on the Forth, a similar number in the supply chain throughout the UK, and will create 150 new apprenticeships.
"Type 31s will operate across the globe with sustained forward presence further signifying our intent of being a global navy and the foremost naval power in Europe," according to the Royal Navy.
The event comes just one week after Babcock announced that it had secured the first export contract for its Arrowhead 140 frigate (the export variant of the UK Type 31 platform) through a design licence agreement with PT PAL Indonesia (Persero) for two frigates.
The company has also been shortlisted as one of the bidders to provide a potential design solution for Poland's Miecznik (Swordfish) frigate program.