Naval Group to provide FDI frigates for Hellenic Navy
French defense contractor Naval Group has signed a Memorandum of Understanding (MoU) with the Greek government to open negotiations for the supply of up to four FDI frigates (Belharra-class).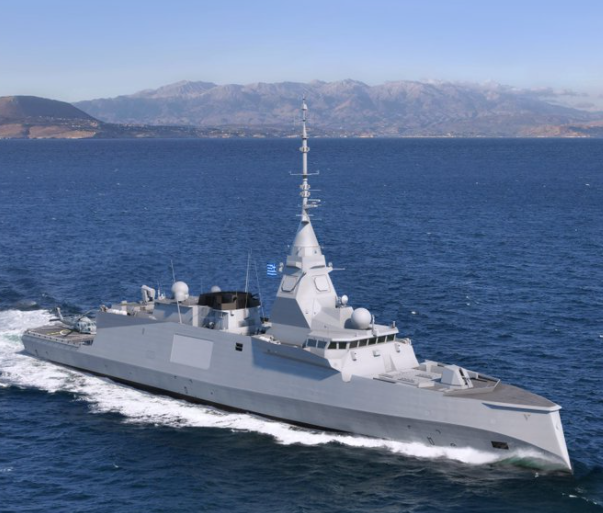 The deal includes three firm naval vessels with an option of one additional frigate. The agreement was also backed by French developer and manufacturer of missiles MBDA.
The vessels will be built at Naval Group's shipyard Lorient, according to the company.
With a tonnage of more than 4,200 tonnes and a length of 121 meters, the FDI frigates are based on a digital and scalable architecture built around Naval Group's SETIS 3.0 combat management system.
The frigate will carry up to 150 personnel, including 110 crew and 15 for helicopter detachment.
The maximum speed of the frigates is 27 knots while their operational availability is 3500 hours per year. The vessels will be able to carry a helicopter and an unmanned aerial vehicle (UAV) at the same time.
The FDIs also include the latest Thales multi-function radar with active antenna and fixed panels as well as a fully digital electronic warfare system.
They will conduct all the missions of modern navies (anti-air, anti-surface, anti-submarine warfare, or special forces projection) and address new threats such as cyber-attacks and asymmetric threats.
French President Emanuel Macron and Greek Prime Minister Kyriakos Mitsotakis signed an agreement for the purchase of warships and a pact of mutual defence in Paris.
"It is a historic day for Greece and France. The signing of the Strategic Partnership Agreement reinforces a well-known reality: the two countries have already developed a strong relationship that goes beyond our EU and NATO relations," PM Mitsotakis commented.
"After 24 Rafale fighters, today our country announces the acquisition of three new frigates for the Navy, with the option to acquire another."
"Whether there is a timetable for creating a European army: the debate on European military autonomy evolves. Options such as this corporate defence partnership move to this central strategic choice."
Last February, Naval Group unveiled its long-term cooperation plan developed to support the acquisition program of two FDI frigates, Belh@rra class, for the Hellenic Navy.
The acceleration of the Frégate de défense et d'intervention (FDI) program will support the activity of the Naval Group site in Lorient where the frigates are designed and built, also ensuring the preservation of skills.