BAE Systems starts delivery of new program to support Royal Navy
British arms, security, and aerospace company BAE Systems has started the delivery of the five-year Future Maritime Support Programme (FMSP) alongside the Ministry of Defence (MOD) for the Royal Navy.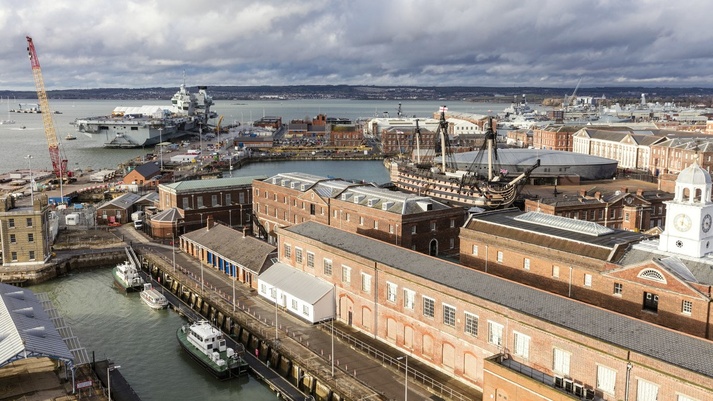 The first of the FMSP contracts secured by BAE Systems covers class output management (strategy), design services (technical planning and design) and ship engineering (maintenance, repair and upgrade).
This March, the company was selected by the MOD to deliver the ship engineering delivery & management contract at Portsmouth Naval Base. A joint venture between BAE Systems and KBR, named KBS Maritime, was awarded the hard two contracts which valued up to £1.3 billion.
The second contract covers strategic estate management, infrastructure programme development and delivery and provision of operations, maintenance and alongside services.
KBS Maritime will further develop the Portsmouth base infrastructure, securing investment in the local community and ensuring fit-for-purpose naval fleet support for the Royal Navy and the UK.
"Under previous contracts we've helped the MOD transform Portsmouth Naval Base, delivering major infrastructure improvements and reducing carbon emissions by 65% over the last 15 years, while at the same time improving the availability of the Royal Navy's warships. Under FMSP, we will continue to transform to meet the Royal Navy's evolving requirements and deliver with the same pride and emphasis on performance, innovation and availability," commented Jon Pearson, Warship Support Director for BAE Systems' Maritime Services business.
As well as improving ship availability, BAE Systems helped the MOD to deliver a number of major improvements to the base under Maritime Support Delivery Framework, with the end goal of creating a naval base fit to support the UK's Carrier Strike Group, all while maintaining operational tempo.
Alongside operational improvements, BAE Systems has helped reduce carbon emissions from 100,000 tonnes to 35,000 tonnes per annum over the last 15 years. It has also helped the MOD to develop its carbon profile and roadmap for Portsmouth Naval Base and will support its implementation to achieve the MOD's goal of being Net Carbon Zero by 2050.