US Navy's new Arleigh Burke-class destroyer christened
Shipbuilder General Dynamics Bath Iron Works (BIW) has held a christening ceremony for the future USS Carl M. Levin (DDG 120) at its shipyard in Bath, Maine.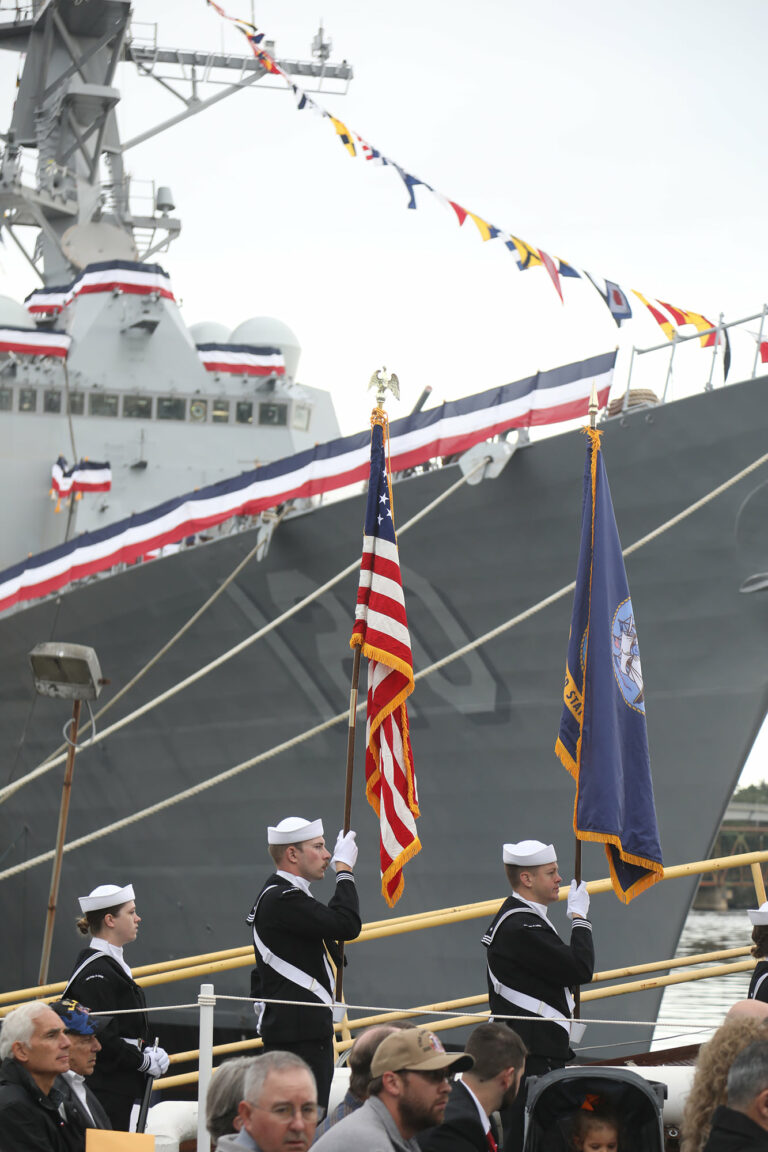 As informed, the ceremony took place on 2 October and ship sponsors Kate Levin Markel, Laura Levin and Erica Levin performed the bottle break with the Secretary of the Navy, Carlos Del Toro. The new destroyer has been named in honour of the ship's namesake, late Senator Carl Levin. 
"The event was a great tribute to the late Senator Carl Levin, whose legacy will live on in DDG 120. The ship's motto, "Tenacious in the Fight!" aptly describes Sen. Levin and the DDG 120 crew, as well as the BIW shipbuilders," the company noted.
The keel for the vessel was laid in February 2019, while the launching ceremony took place in May this year.
DDG 120 is built in the Flight IIA configuration with the Aegis Baseline 9 combat system which includes integrated air and missile defense capability. Delivery to the fleet is planned for 2021.
In addition to this vessel, BIW has four additional Arleigh Burke-class destroyers under construction – Daniel Inouye (DDG 118), John Basilone (DDG 122), Harvey C. Barnum Jr. (DDG 124) and Patrick Gallagher (DDG 127), as well as the Zumwalt class destroyer Lyndon B. Johnson (DDG 1002).
BIW is under contract for an additional six Arleigh Burke-class destroyers that will all be constructed in the Flight III configuration with enhanced air and missile defense capabilities.