Indian Coast Guard welcomes new Sankalp-class OPV
The fourth Sankalp-class offshore patrol vessel (OPV), designed and built by Goa Shipyard Limited (GSL), was delivered to the Indian Coast Guard on 30 September 2021.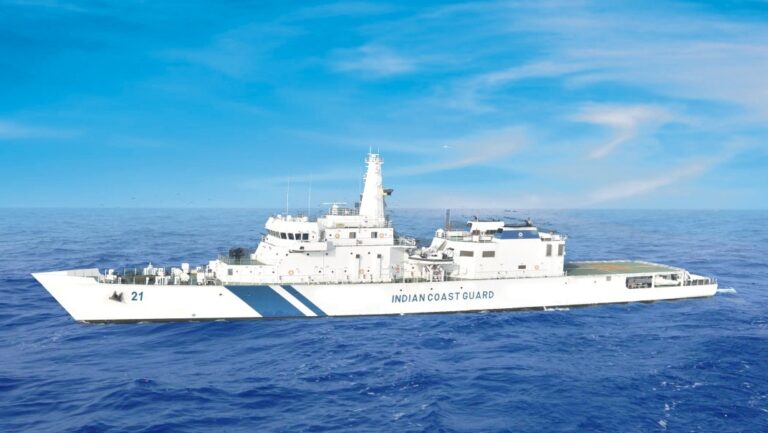 The ship, which measures 105 meters in length, is considered to be one one of the largest and most advanced next-generation vessels, according to the company.
It is enhanced with indigenized content of critical machinery and has improved performance parameters. With this delivery, this OPV will form a formidable part of the Coast Guard fleet and will be used for protection of Exclusive Economic Zone of territorial water of the nation.
These vessels are fitted with modern machinery and computerized controls systems, making them "the most advanced patrol vessels in service with the Indian Coast Guard".
Sankalp-class offshore patrol vessels are a series of offshore patrol vessels designed and built by Goa Shipyard Limited for the Indian Coast Guard. They have an overall length of 105 metres, a 12.9 metre beam and a draught of 3.6 metres. They are powered by two SEMT Pielstick 20 PA6B STC diesel engines.
The vessels have a top speed of 24 knots and a range of 6,500 nautical miles at 12 knots. These OPVs are armed with two 30 mm CRN-91 naval guns controlled by a fire control system and two 12.7 mm "Prahari" machine guns.