DSME launches South Korea's next-gen submarine rescue vessel
South Korean shipbuilding company Daewoo Shipbuilding & Marine Engineering (DSME) has launched new next-generation submarine rescue ship at its Okpo shipyard built for the Republic of Korea Navy.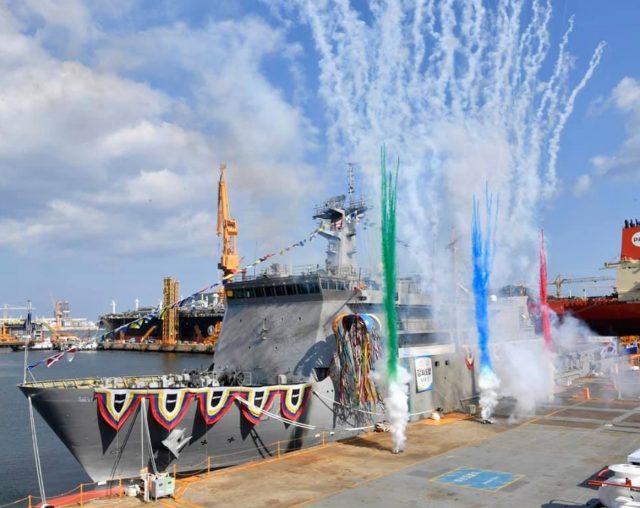 As disclosed, the auxiliary submarine rescue ship (ASR-II) ROKS Ganghwado is 120 meters long, 19 meters wide, and has a displacement of 5,600 tons.
The ship is capable of rescuing distressed crew members from depths of up to 500 meters, while a remotely-controlled vehicle, which will be deployed through a moon pool, can perform rescue operations in deep waters, up to 1,000 meters.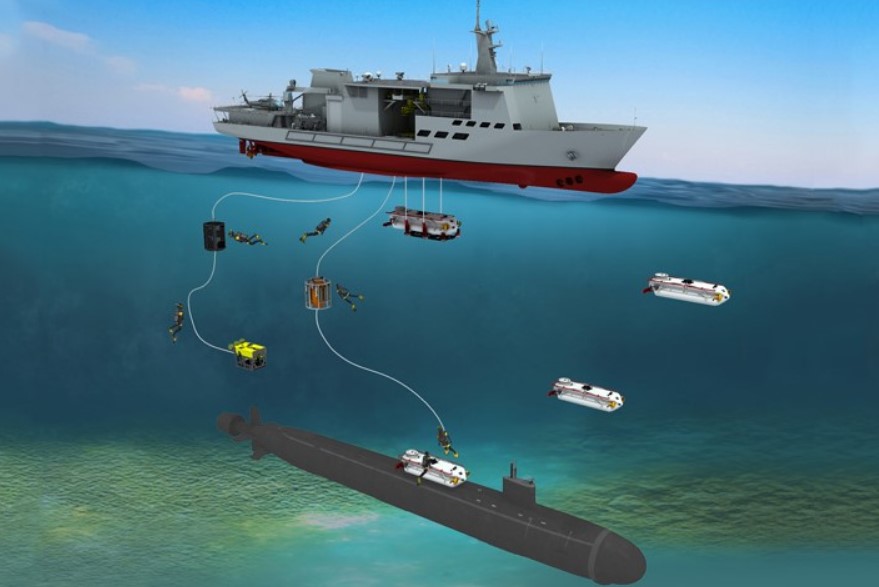 "The advanced Ganghwado ship is expected to help ensure the safe operation of our submarines by conducting missions despite unfavorable conditions at sea," said the Defense Acquisition Program Administration (DAPA) official Bang Geuk-cheoul.
The $400 million contract for the construction of ASR-II between the shipbuilding company and South Korean Defense Acquisition Program Administration (DAPA) was signed in 2018.
The ASR-II is scheduled to be delivered to the South Korean navy in mid-2023 after test operations.
ROKS Ganghwado will replace the ROKS Cheonghaejin (ASR-21), which has served the ROKN since its commissioning in 1995.