Japan launches, names second Taigei-class diesel-electric attack submarine
Hakugei, the second Taigei-class unit in the Japan Maritime Self Defense Force's (JMSDF) new class of diesel-electric attack submarines, has been launched and named in Japan.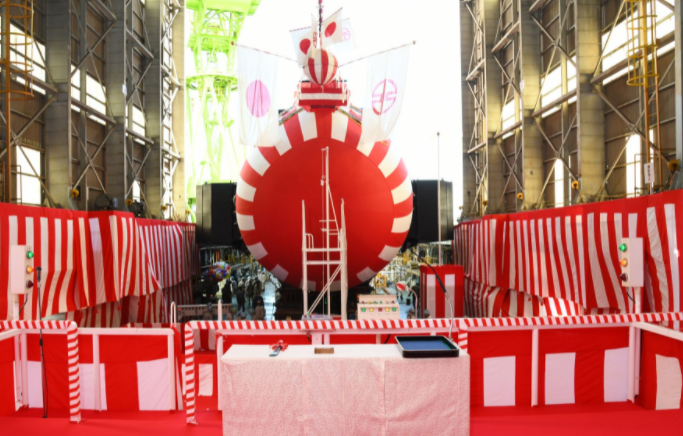 The launching ceremony was held at Kawasaki Heavy Industries' (KHI) shipyard in Kobe on 14 October, the navy officials revealed.
The first Taigei-class vessel was named and launched a year ago at Mitsubishi Heavy Industries' Kobe Shipyard & Machinery Works.
The 3000-ton submarine features a length of 84 meters and a width of 9.1 meters and can accommodate about 70 people. It has a diesel-electric propulsion.
The Taigei submarine is equipped with a sonar system with improved detection capability. What is more, it has an advanced, stealth-like design and a lithium battery system that ensure quiet operation and longer endurance.
The Taigei-class is the successor of the JMSDF's Soryu-class diesel-electric submarine.