Australian Navy's crew safe after helicopter crash in Philippine Sea
The Royal Australian Navy has reported that three crew members of the MH-60R Seahawk helicopter are safe after ditching their helicopter in the Philippine Sea during a routine flight overnight.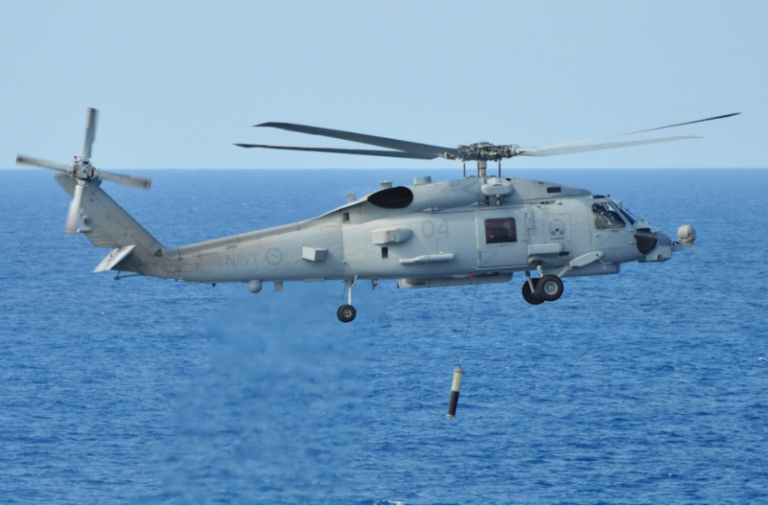 The ill-fated aircraft was operating from HMAS Brisbane as part of a Regional Presence Deployment with HMAS Warramunga, when the crew conducted an emergency landing in the water, the navy officials reveal.
HMAS Brisbane deployed sea boats and rescued the crew approximately 20 minutes later. The crew received first aid for minor injuries upon their return to HMAS Brisbane. Commander of the Australian Fleet, Rear Admiral Mark Hammond, commended the crews of both ships involved for their quick response to the emergency.
"The successful rescue is credit to the devotion to duty and skill of the officers and sailors of HMAS Brisbane," Rear Admiral Hammond said. "Their immediate actions ensured the survival of the aircrew, validating the significant training undertaken in the event an emergency of this nature occurs."
Both ships continue to search the area for any debris, which will aid in determining the cause of the incident.
"With the aircrew safe, investigating the circumstances that led to the helicopter ditching is the priority at the moment," Hammond added. "As a precaution, we have temporarily paused flying operations of the MH-60R Seahawk fleet."
Defence is reviewing the impact of the incident on Brisbane and Warramunga's current deployment.
The MH-60R Seahawk is the Royal Australian Navy's next-generation submarine hunter and anti-surface warfare helicopter and will form a very important part of its operations for years to come.
The MH-60R is equipped with highly sophisticated combat systems designed to employ Hellfire air-to-surface missiles and the Mark 54 anti-submarine torpedo. The primary mission of the 'Romeo' helicopter is anti-submarine warfare and anti-surface warfare.