US Navy's MQ-4C Tritons complete first deployment to Japan
Two MQ-4C Triton unmanned aircraft systems operated by unmanned patrol squadron (VUP) 19 departed from Naval Air Facility Misawa and returned to Andersen Air Force Base in Guam upon completing their first rotational deployment to Japan.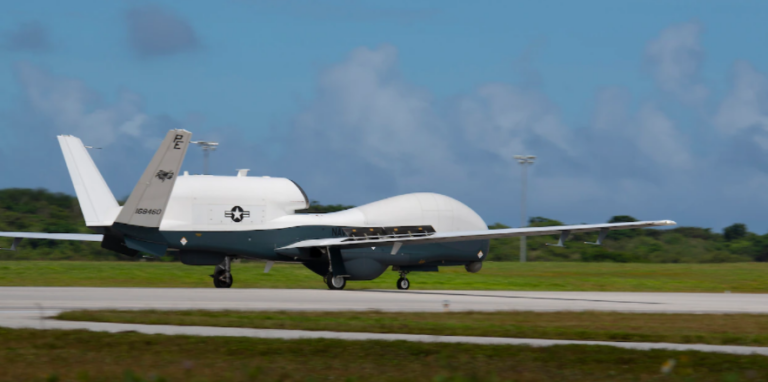 The deployment of VUP-19 and their two MQ-4C Triton to Japan helped to develop the concept of operations, including expeditionary basing, and fleet learning associated with high-altitude, long-endurance systems operations in the maritime domain.
The two MQ-4C Tritons will continue to operate from their forward-deployed location at Andersen Air Force Base to provide maritime surveillance and persistent intelligence, surveillance and reconnaissance capabilities to the US 7th Fleet in support of US interests and regional allies.
"The MQ-4C Triton's persistence and capabilities complement the Navy's P-8A Poseidon multi-mission maritime patrol and reconnaissance aircraft and are integral to the Navy's Maritime Strategy," according to the navy's officials.
The U.S. Naval Air Systems Command awarded the first production contracts for MQ-4C Triton to Northrop Grumman back in 2016.
The MQ-4C Triton features an autonomously operated system that provides intelligence, surveillance, and reconnaissance (ISR) within a range of 2,000 nautical miles using a multi-sensor mission payload including maritime radar, electro-optical/infrared (EO/IR), electronic support measures (ESM), automatic identification system (AIS) and basic communications relay.
The US Navy officially welcomed the MQ-4C Triton unmanned aircraft system to the fleet with a ceremony on 31 May 2018.