The Defence Equipment Sales Authority (DESA), which is part of Defence Equipment and Support (DE&S), the UK Ministry of Defense (MoD) procurement arm, has sold two retired Royal Fleet auxiliary ships to Egypt.
The Royal Fleet auxiliary ships, Fort Austin and Fort Rosalie, were released from service on 31 March this year. The total displacement of the ships is around 23,890 tons and their length is 185 meters.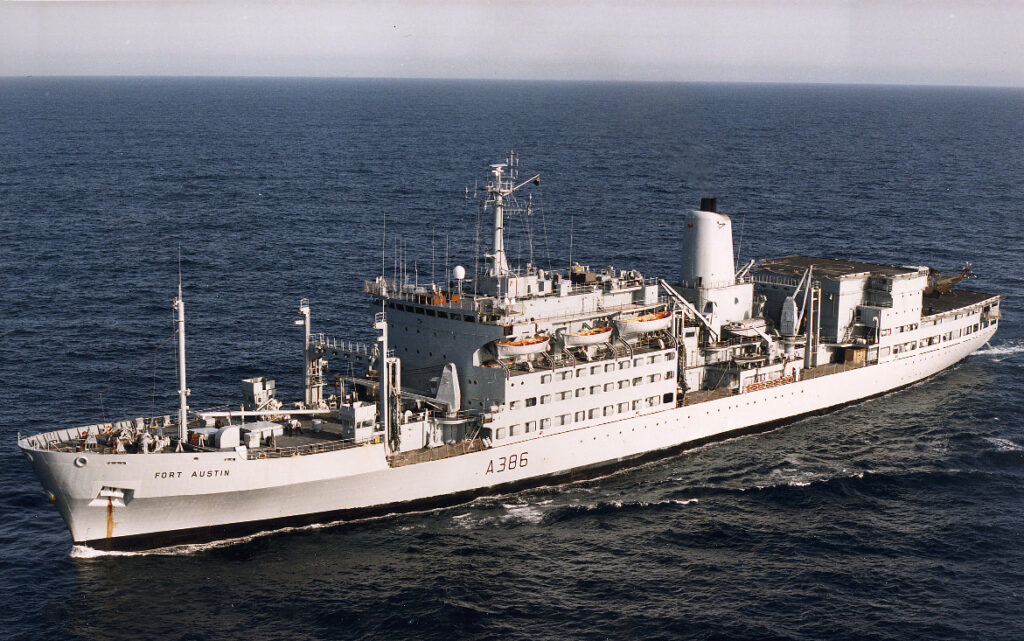 Backed by the £24 billion investment announced last year, the deal was made in an effort to develop defence exports and investments to advance the UK agenda. Their new lease of life could also support UK jobs, with negotiations underway for refurbishment work on the vessels before they are exported.
Fort Austin and Fort Rosalie have helped to ensure Navy personnel all over the world have the food, ammunition and explosives they need to carry out vital operations.
The sister ships have two flight decks, which means as well as traditional replenishment at sea they are also able to use helicopters to offload supplies.
"Fort Austin and Fort Rosalie have both served the Royal Fleet Auxiliary, Royal Navy and many of our allies with distinction, across the globe both at peacetime and during conflict," Vice Admiral Chris Gardner, DE&S Director General Ships, said.
"Their sale to the Egyptian Navy – the first sale of UK military vessels to this partner in more than 30 years – represents both an investment in a UK partner nation and an opportunity to continue supporting our industry partners who will prepare these vessels to hand over, which is central to the successful National Shipbuilding Strategy."
Fort Austin and Fort Rosalie will be replaced by the fleet solid support (FSS) ships, which will form part of the UK's Carrier Strike Group.
At the end of August, four consortia successful at the pre-qualifying stage for the FSS build were awarded Competitive Procurement Phase contracts to enable designs to be matured.
The consortia are Larsen & Toubro, which includes UK company Leidos Innovations; Serco/Damen, which includes UK company Serco; Team Resolute, which includes UK companies Harland & Wolff and BMT; and Team UK, which includes UK companies Babcock and BAE Systems.