HII christens first submarine designed for gender integration
US military shipbuilding giant Huntington Ingalls Industries (HII) has christened pre-commissioning unit (PCU) New Jersey at the company's Newport News Shipbuilding division.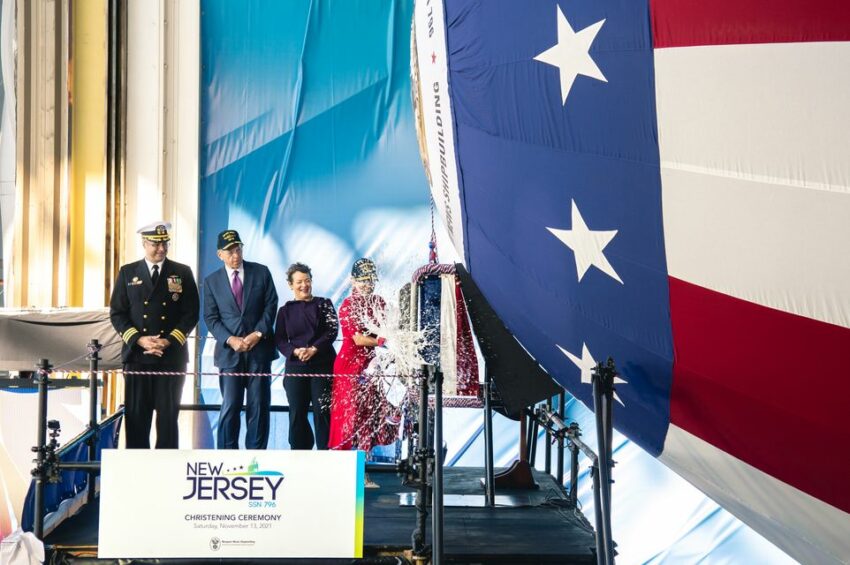 At the ceremony outside of Newport News Shipbuilding's Module Outfitting Facility, the ship's sponsor Susan DiMarco performed the traditional honour of breaking a bottle of American sparkling wine across the submarine's bow.
"The christening is a Navy and shipbuilder tradition that celebrates the hard work and dedication of the women and men who are building this magnificent submarine, readying her for the next phase of construction, which includes launch, testing, sea trials and delivery to the Navy", said Jennifer Boykin, president of Newport News Shipbuilding.
As informed, one of the last major milestones before the christening happened in February this year when the company completed the pressure hull. This means that all of the ship's hull sections were joined to form a single, watertight unit.
Now, the submarine is to be floated off to a pier-side berth for additional outfitting and testing at a future date.
New Jersey is the 23rd Virginia-class submarine and the 11th to be delivered by Newport News Shipbuilding. It is said to be the first submarine designed with a modification for gender integration.
The construction began in March 2016 and is 82% complete. The submarine is scheduled to be delivered to the US Navy in late 2022.