USS Rushmore reaches Sasebo for forward-deployed service
The amphibious dock landing ship USS Rushmore has arrived at Fleet Activities Sasebo, Japan, as the newest addition to U.S. 7th Fleet's forward-deployed naval forces (FDNF).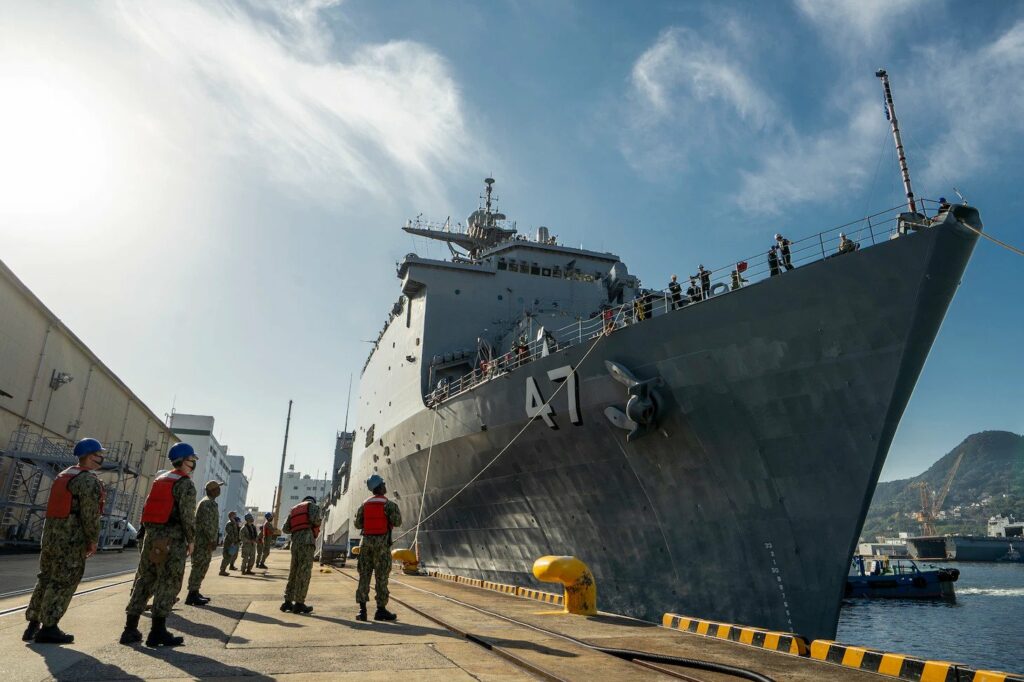 As informed, Rushmore is replacing another Whidbey Island-class ship, USS Germantown, which departed Sasebo in September after more than a decade of FDNF service.
Rushmore is said to be capable of embarking, launching, and recovering up to 500 marines and their landing craft in support of expeditionary operations.
"Rushmore has a fantastic reputation and I am certain that the team will seamlessly pick up where Germantown left off", said Greg Baker, commodore of Amphibious Squadron 11. "Cmdr. Emily Royse brings a wealth of FDNF and Sasebo experience, and I am excited for her return to set an even higher bar of excellence as Rushmore operates with the ships, sailors, and marines of the America Expeditionary Strike Group".
Commissioned in 1991, so far the ship participated in multiple operations in the U.S. 3rd, 5th, and 7th Fleet areas of responsibility. The operations included Restore Hope and Support Hope off the coast of Africa in 1993 and 1994, and Operation Iraqi Freedom in 2005. In 2015, Rushmore rescued 65 people in the Makassar Strait near Indonesia after their ferry had capsized.
Rushmore was also the U.S. Navy's first "smart ship," featuring an electronic chart display, integrated bridge system, and machinery control system.
"Rushmore and her sailors look forward to continuing our service to the Navy and the nation while forward-deployed to the tip of the spear", said Emily Royse, Rushmore's commanding officer. "Our crew is ready to join the elite blue-green team of the America Expeditionary Strike Group, and to establish positive relationships with our new host country, and our partners and allies".