Estonia to merge navy and police vessels into one fleet
The Estonian government has revealed plans to merge the fleets of the Police and Border Guard Board (PBGB) and the Estonian Navy by 1 January 2023.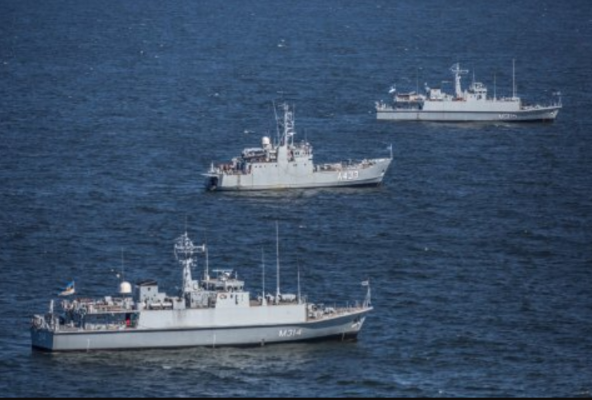 As disclosed, the decision will see maritime situational awareness, surveillance of the sea border and pollution control being transferred to the EDF's area of responsibility together with the vessels, while maritime rescue will remain the responsibility of the PBGB.
The Minister of the Interior Kristian Jaani called the decision an extremely important fundamental change that will benefit the security of the country as a whole.
"As a country, we need to increase the capacity to respond to both hybrid situations and civilian crises at sea. The value of the merger must be volume growth and quality. Therefore, it is important that the crews of ships and the task of maritime border surveillance will also shift to the defence forces with the merger of the fleets. In addition, the Defence Forces will perform tasks related to the elimination of marine pollution in the future and, if necessary, support the PBGB in maritime rescue in the open sea with ships," Jaani emphasized.
The Minister added that it is important for the PBGB to continue to have the opportunity to use the EDF vessels for the performance of its duties by way of professional assistance, since the PBGB will now continue its maritime activities with smaller vessels, acting as the developer and organizer of maritime rescue.
"For Estonia, situational awareness at sea will improve significantly with this decision, which in turn will give us the opportunity to be present at sea more extensively and in a smarter fashion," Minister of Defence Kalle Laanet pointed out.
He noted that the merger of the fleets will improve Estonia's readiness for operative interventions in the event of a threat as well as the prerequisites for the allies to respond to conflicts in the region.
According to the government officials, a working group will be set up under the leadership of the Ministry of Defence in collaboration with the Ministry of the Interior to carry out the transfer.
The transfer of the essential budgetary resources needed for the merger of the fleets will be organised within the framework of the state budget strategy 2022–2025, and the legislative amendments necessary for the implementation of the decision will be prepared by 30 March 2022, with the aim of implementing the changes by January 2023 at the latest.