DSME develops anti-crack tech for welded parts of submarines
South Korean shipbuilding major Daewoo Shipbuilding & Marine Engineering Co. (DSME) has revealed it has developed a technology to prevent cracks in the welded parts of submarines.
As informed, the company has been developing the technology since 2019. The research and development was conducted in collaboration with compatriot steel-making company POSCO and ship quality assurance and risk management company Korean Register.
Submarines withstand deep external pressures while in the water and are a safe space for the operation and residence of the crew. Sometimes, even the small defects can cause major problems for the submarine and the crew. DSME noted that this type of technology is essential to strengthening the performance of submarines.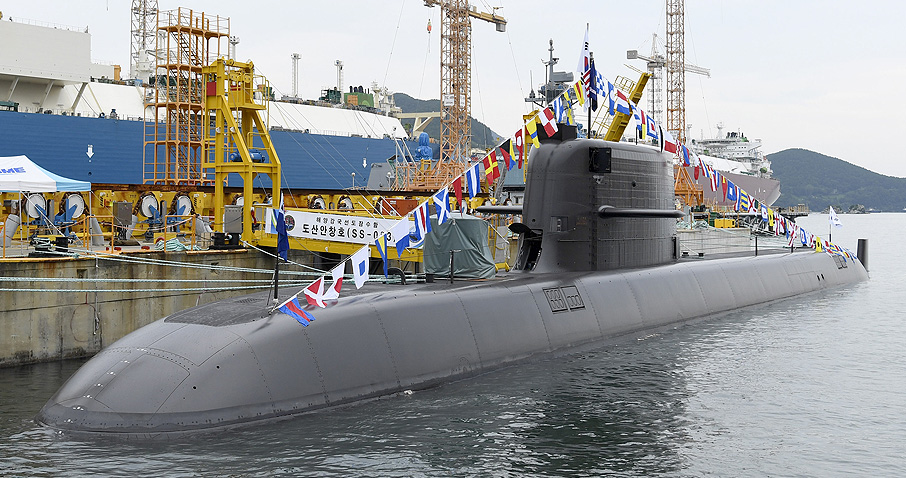 In the future, the development of the technology could help sharpen its competitive edge in the global submarine market.
Meanwhile, the South Korean firm has carried out numerous projects connected to the development and construction of submarines, and it is currently the fifth submarine exporter.
In September this year, DSME signed a contract with the Defense Acquisition Program Administration (DAPA) for the construction of a 3,000-ton KSS-III submarine.
The submarine will be built at the Okpo Shipyard and delivered to the Republic of Korea (ROK) Navy by the end of 2028. The new submarine uses a lithium-ion battery instead of a lead-acid battery to make it stay under the water for a longer time than previous models. It will also be easier to fix and maintain, according to DSME.