Construction of UK's Dreadnought-class submarine reaches significant milestone
All 12 missile tubes for HMS Dreadnought have now been delivered to the BAE Systems Barrow shipyard, a significant milestone in the delivery of the program, a report from the UK's Ministry of Defence revealed.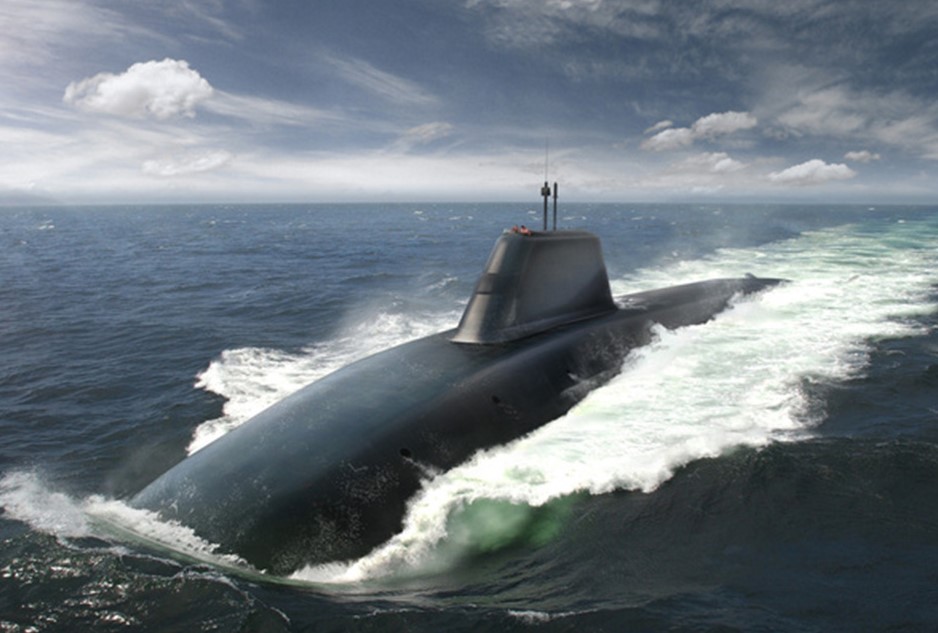 The Defence Nuclear Organisation (DNO) has continued to work with the Dreadnought Alliance, a joint management team between the Submarine Delivery Agency (SDA), BAE Systems and Rolls-Royce, as well as the Atomic Weapons Establishment (AWE), to maintain progress on UK's Dreadnought submarine program.
Despite the effects of Covid-19 and challenges in some parts of the supply chain, the Dreadnought ballistic missile submarine program remained within the overall budget and on track for the first of class, HMS Dreadnought, to enter service in the early 2030s.
Key staged investments made during the financial year 2020-21 have allowed good progress to continue with the whole boat design and the construction process, according to UK officials. These commitments have enabled the construction of the first two boats of the class (Dreadnought and Valiant) to progress, with further investment in the shipyard facilities, and to procure materials and equipment for the class.
UK-based defense contractor Rolls-Royce continues to make good progress with the manufacture of the nuclear propulsion power plants, the Pressurised Water Reactor 3, for all four Dreadnought submarines, the report emphasized.
Furthermore, the procurement of long-lead items and other early work for the remaining submarines in the class, Warspite and King George VI, continues in line with the overall program schedule.
"We continue to support our United States (US) colleagues in working with their US and UK suppliers to ensure future missile tube deliveries continue in a timely manner to support the Dreadnought program," according to UK officials.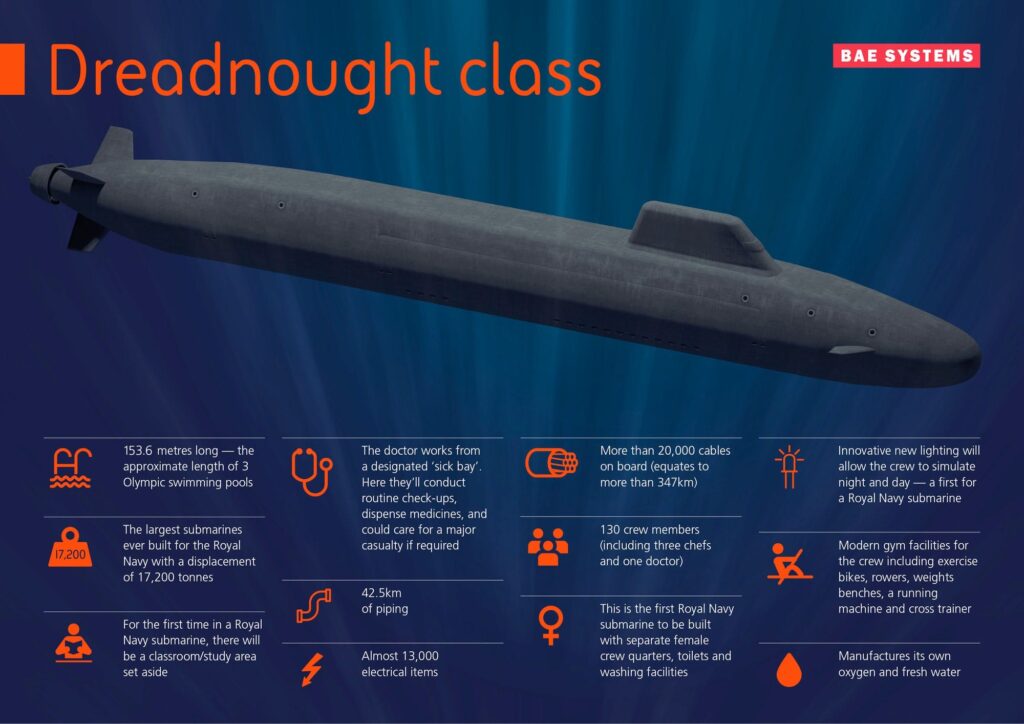 The Royal Navy Submarine Service operates a fleet of six submarines of the Trafalgar and Astute classes and four ballistic missile submarines (SSBN) of the Vanguard class.
As the current Vanguard-class submarines reach the end of their lifecycle, they will be replaced by a new class of nuclear submarines: the Dreadnought class.
However, a new report published recently by the UK's House of Commons Defence Committee calls for the UK government to double the escort fleet and increase the size of the attack submarine fleet.
The report found that the next decade is one of significant risk for the Royal Navy's fleet and one in which the UK and the navy will face an increasingly complex international security environment.