Indian Navy's second P15B destroyer kicks off sea trials
INS Mormugao, the Indian Navy's second indigenous stealth destroyer of the P15B class (Visakhapatnam-class), has officially started its sea trials.
The sea trials commenced on 19 December, the Indian Navy reported. INS Mormugao was built at Mazagon Dock Shipbuilders Ltd (MDSL) as part of Project 15B destroyers. The ship was launched in 2016.
Project 15B destroyers are an improved version of the Indian Navy's Kolkata-class destroyers (Project 15A). They incorporate improved stealth characteristics including enhanced weaponry and sensors along with the long-range Barak 8 surface-to-air missile.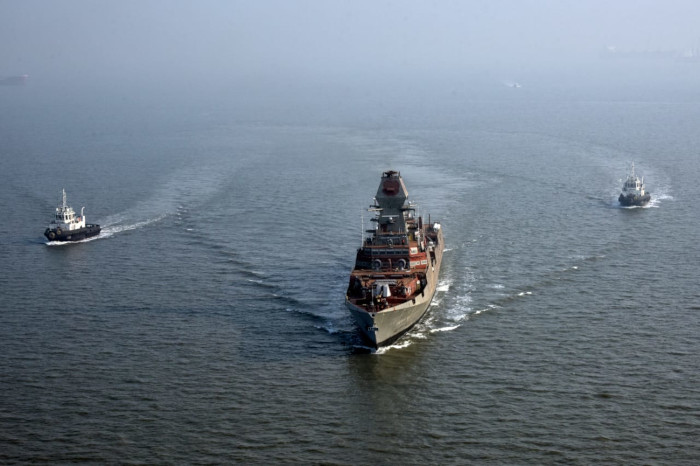 Enhanced stealth features have been achieved through the shaping of hulls and the use of radar transparent deck fittings which make these ships difficult to detect. New design concepts also helped improve survivability, seakeeping and ship maneuverability.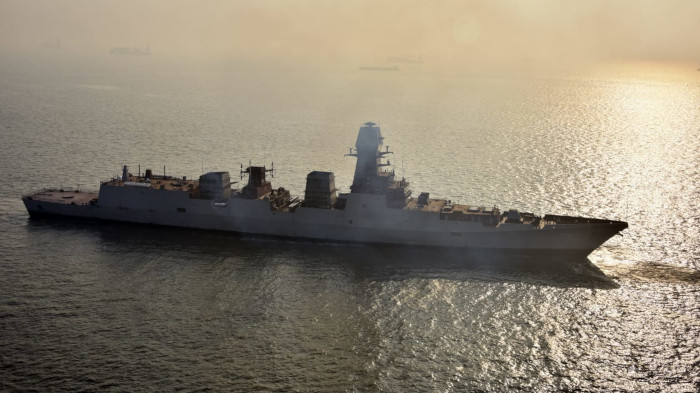 With a complement of 50 officers and 250 sailors, each ship spans 163 meters in length and 17.4 meters at beam and displaces 7300 tonnes. According to the Indian navy, they will be propelled by four gas turbines to achieve speeds in excess of 30 knots. The destroyers will be equipped to carry and operate two multiple-role helicopters.
INS Mormugao will add significantly to the Indian Navy's combat capabilities. With the recent commissioning in November 2021 of INS Visakhapatnam and the fourth P75 submarine INS Vela, the commencement of sea trials of Mormugao is testimony to the capabilities of MDSL and the strong indigenous shipbuilding tradition, according to the navy.
Currently, the Indian Navy has 39 naval ships and submarines which are being constructed at various shipyards. This in turn has created enormous opportunities for not only the indigenous shipbuilding industry but also the associated support industries, according to the navy's officials.