Merkel's government greenlights sale of three MEKO A200 frigates to Egypt
Shortly before the inauguration of the new German government, Former Chancellor Angela Merkel's government agreed to sell three MEKO A200 frigates to Egypt, local media reported.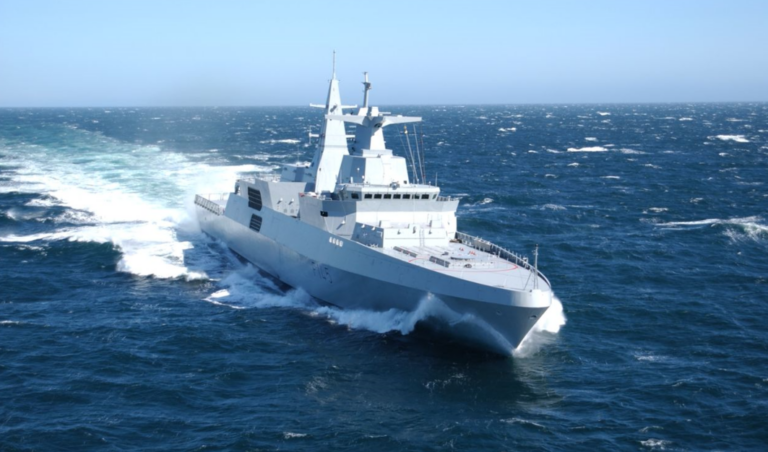 Then-Economy Minister Peter Altmaier sent a letter about the deals on 7 December to Bundestag, Der Spiegel reported. The agreement includes the export of three MEKO A200 frigates to Egypt, as well as 16 air defense systems from Diehl Defense.
Under the agreements, German company ThyssenKrupp Marine Systems (tkms) is also allowed to export a 218 SG submarine to Singapore, according to the local media.
The MEKO A200 frigates measure 121 meters in length and can accommodate up to 120 crew members. Its armament includes a main gun, a pair of secondary guns, two cannons, eight surface-to-surface missiles, 32 surface-to-air missiles, two anti-submarine (ASW) torpedo tubes, and sea mines.
The frigate is designed for sustained operations across the full spectrum of general missions and tasks: patrol and interdiction, support of special force operations, SAR and humanitarian operations.
Powered by a CODAG-WARP (water jet and refined propellers) propulsion system, the frigate can attain a maximum speed of more than 29 knots and offers a range of 7,200 nautical miles at 16 knots. German company TKMS acts as the main contractor for the frigates.