General Atomics wins support deal for US Navy's aircraft carrier Doris Miller
American defense company General Atomics has received a contract from the US Navy to provide engineering and program management services in support of the Electromagnetic Aircraft Launch System (EMALS) and Advanced Arresting Gear (AAG) system for the Gerald R. Ford-class aircraft carrier USS Doris Miller.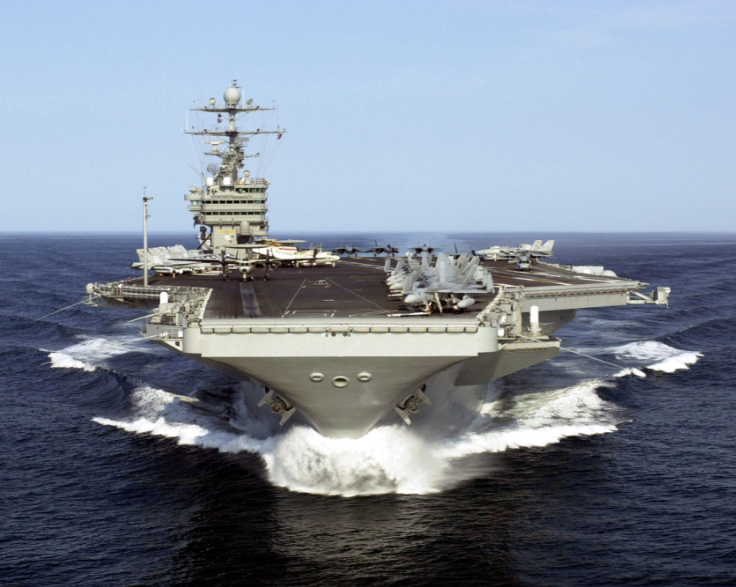 Specifically, this contract provides for the evaluation, production, manufacture, assembly, integration and test of engineering changes to product hardware, software, technical data, and logistics products of the EMALS and AAG system on the aircraft carrier USS Doris Miller. However, the contract does not include the support for the energy storage subsystem.
Most of the work is scheduled to be performed in San Diego, California, and it is expected to be completed in December 2023, according to the navy officials. The value of the contract is $69.8 million.
Huntington Ingalls Industries (HII), America's largest military shipbuilding company, started the construction of USS Doris Miller in August 2021. The ship is scheduled to be laid down in January 2026, launched in October 2029 and commissioned in 2032.
To remind, last May, General Atomics secured a contract for ongoing engineering and logistics sustainment of EMALS and AAG on the Gerald R. Ford-class aircraft carriers. The company is also delivering EMALS and AAG for the future USS John F. Kennedy (CVN 79) and USS Enterprise (CVN 80).
EMALS and AAG installed aboard USS Gerald R. Ford (CVN 78) performed successfully during the full ship shock trials (FSST) in August this year. The unit withstood the impact of three 40,000-pound underwater blasts, released at distances progressively closer to the ship, according to the company.
The Gerald R. Ford-class is a class of nuclear-powered aircraft carriers currently being constructed for the US Navy. The class, with a planned total of ten ships, will replace the navy's current Nimitz-class carriers.
The future USS Doris Miller and other Ford-class carriers will be the premier forward asset for crisis response and humanitarian relief, and early decisive striking power in major combat operations. The aircraft carrier and the carrier strike group will provide forward presence, rapid response, endurance on the station, and multi-mission capability throughout its 50-year service life, according to the navy.